Feb 15, 2022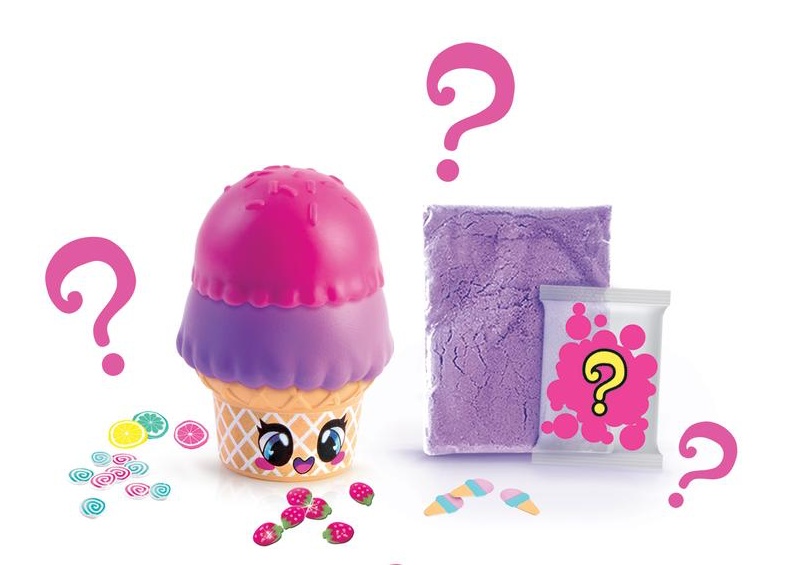 Blind bags have been popular sellers for decades. You often see them at the checkout counter or on an end cap, and they usually contain miniaturized versions of beloved character figurines, accessories, and other fun surprises. Plus, each comes with these 5 reasons kids and parents alike love these little bags and boxes.

What are Blind Bags
If you have shopped in the toy section of a store lately, chances are you have seen bags or boxes in many of the toys series collections that do not show you what's inside. While there may be a promotional listing of the type of surprises found inside the package, such as a character, an accessory, and a sticker sheet, the exact contents will remain a secret that can only be revealed by purchasing the blind bag. This packaging concept has become increasingly popular among some of the top manufacturers as they offer more than just the toys - each adds a bit of mystery and discovery!

1. The Element of Surprise
Want to know a quick way to brighten a child's day? Give him or her a blind bag! It's hard not to smile or get excited about what might be inside. Thankfully, blind bags provide endless opportunities for a new surprise or even a few surprises per bag. Also, you can choose a blind bag that would interest the individual child. Character replicas from a hit animated shows like Cats vs Pickles, surprise animal friends like Dino Collecto!, and DIY crafts like So Slime DIY Tie Dye are a few examples of joyful toys and activities that can be purchased in blind bags.

2. The Game of Collecting Them All
We feel we may need to warn you that once kids have begun to collect a few of the blind bags from a series, it may be hard to stop! This is because each bag offers a guessing game to see if a missing character, accessory, color, etc. may be hidden inside waiting to be revealed when the bag is opened. Therefore, building a collection is more than liking a specific toy series - it's a game!

3. The Hunt for Rare Items
Remember the beginning of "Willy Wonka and the Chocolate Factory"? Every child was racing to the candy store to buy specific pieces of candy in hopes of seeing that rare golden ticket on the wrapper. Now imagine a child in real life finding rare items in their blind bags! It's possible. More often than not, there is a rare gem, character, accessory, scent, or color to collect and that next blind bag on the shelf could contain it!

4. Extras can Be Shared with Friends
Fear not for the bags that contain collectibles that are already in the child's collection, those items can be used in playtime fun as well or shared with friends. With multiple items of the same kind, there is no reason for friends and siblings to argue over who gets to play with certain characters or accessories. This means parents can enjoy more peaceful entertainment and kids can spend more time getting creative with their role-playing, scene acting, battle strategizing, or DIY crafting.

Also, for those who are ready to depart with their extra blind bag characters, this may be the perfect time to teach sharing with children who do not have many toys by donating them. Since miniature items in blind bags oftentimes cost less than most toys, taking the risk of finding a new character is an enjoyable experience for both parents and kids. Then, for times when that bag is opened and reveals a duplicate of a character in the child's collection, parents can teach the child about sharing with others in their home, friend circle, or within the community.

5. Inexpensive Gift Ideas
Speaking of inexpensive toys and gift items, blind bags make the ideal party favors, rewards for good behavior or good grades, or just because presents. They are small enough for parents to bring them on shopping errands as rewards in their purses or car compartments for a way to turn buying groceries or furniture into a rewarding adventure. Kids can also work towards earning a blind bag with good behavior or better grades in school. Then, when hosting a kid-friendly party, a surprise hidden inside a popular blind bag series can ramp up the excitement level and help make the party a smashing success!