Jan 25, 2022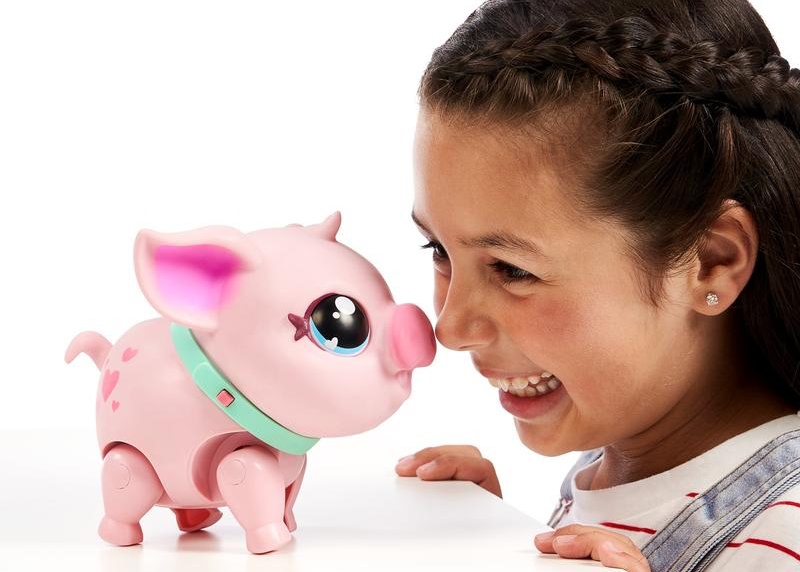 Everyone wants to find the perfect gift for their little ones and young friends when birthdays and holiday celebrations come around. For animal enthusiasts, the answer could be as easy as picking up a Little Live Pet. Here are 5 reasons Little Live Pets will be the hit of any party or rainy day.

Playful and Snuggly Yet Able to Be Left at Home
If getting warm hugs and playing fetch or another fun game are the primary reasons the child loves animals, one that comes alive with interaction and is easy to store while the child is otherwise occupied is the perfect pet. Bringing a dog, cat, fish, or bird into the home will possibly offer the cuddly snuggles and playful tricks the child would like to experience, depending on the animal's personality and training ability. However, not all animals are super inclined to let children, particularly young children, hug them. Also, when it's time for dinner, school, running errands, or leaving for vacation, there is always the question of what to do with the animal while away from home or occupied. With Little Live Pets, the child's pet or collection of pets are always ready to play or snuggle and may be left at home without worry.

Several Interactive Pets to Choose From
With living pets, there are limited choices that depend largely on the care needs of the animal and any safety concerns the family may have. On the other hand, adopting a Little Live Pet means being able to choose from a wide array of animals like pigs, dogs, birds, turtles, or even butterflies!

Each pet offers different levels of interaction and engaging fun. The Little Live Pet turtles walk on land and swim in the water like real turtles! Then, there is Shelbert, the hilarious toilet-trained turtle who will eat, chat, sing, dance, and, yes, poop. Can your dog do that?

Speaking of dogs, what if your dog could sing and even change pitch with a belly squeeze? The Little Live OMG Pets come with their own fashionable accessories and are ready to perform up to three songs whenever their child is in need of some good cheer.

No Muss, No Fuss!
Let's face it. As cute as they may be, living animals are a lot of work! They all require feeding, housebreaking, social training, and house rules training. It's important to socialize them daily as well as spend quality time teaching them important skills and manners. Dogs will also need long walks.

But, what if the pet already came fully trained and ready to play? What if the family could take a day trip without being concerned over the mess they would find when they came home or a party could be thrown without being concerned about how the pet will react to guests? My Pet Pig from Little Live Pets, for example, comes prepared to entertain and delight with over 25 sounds and reactions, including eating, dancing, nuzzling, and walking!

No mud or messy feedings are required to keep this little piggy happy. My Pet Pig will snuggle with reactive sounds when touched and feed with the special included mess-free bottle. Then, take her on a walk with her detachable leash or watch her dance. Just like a real pig, the My Pet Pig will oink, burp, sniff, and sneeze, among other adorable sounds she makes.

Always Healthy and Ready for Adventure
One of the more difficult topics to explain to a child is when the pet is sick, or worse, when the pet dies. This is especially true with pets like fish that often times have short lifespans and can be tricky to keep in good health. With Little Live Pets, children can play with their pets without fear of hurting them and, with gentle care, these truly low-maintenance pets can remain in peak condition for many years to come. Therefore, if a fish is on the child's wishlist, might we suggest the Little Live Pets Lil Dippers that require no aquarium cleanings or water changes. The only thing these fish need to come alive is water and maybe a little food from their included feeder.

Inexpensive
Since the Little Live Pets do not require checkups at the local veterinarian's office, expensive food, a plethora of toys and accessories, or costly pet sitting options when the family is away from home for extended periods of time, Little Live Pets make the perfect pets for the family budget too! Now, children can have an interactive pet without parents having to put aside a savings fund for the pet's care items.

Where to Find Wholesale Little Live Pets?
For all of these reasons and many more, it's easy to see why children place these entertaining and super cuddly parent-approved Little Live Pets at the top of their present wishlist! Pick your supply of trending wholesale Little Live Pets at License 2 Play. Register with us and enjoy stocking your inventory with top-sellers like these today!