Jul 22, 2020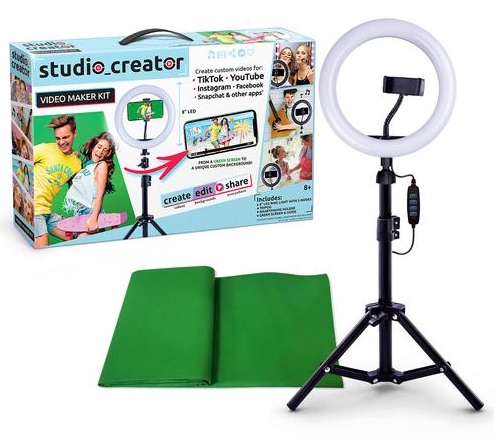 If you thought the end of summer meant outdoor playtime has to end too, check out these wholesale toys that make outdoor fun memorable all year round! School may be in session soon, but students can still have a blast when learning time is over. These outdoor toys and activities help kids and families stay entertained long after the summer heat turns into cozy fall days!

Racing Fans
Turbospoke has the sounds and look students need to make them feel like racing legends! Start with the Turbospoke exhaust that adds the appearance and sound of a motorbike to an average bicycle while boasting three realistic sound settings. Next, students will love the Turbospoke Spokerimz attached to their spokes to give the illusion of alloy rims! Lastly, let students add their very own racing number to complete the Motorcross transformation! With Turbospoke, everyone can have a chance to experience the thrill of being a racing champion!!

Action Heroes
When the screens are off and school is out for the day or weekend, it's the perfect time to plan a strategic attack in the yard or neighborhood with these popular D-Dart blasters. Unlike other foam dart launchers, the D-Dart blasters can be used with one hand making it easy to lay down cover fire while seeking shelter or moving in to capture the enemy flag! But, the action gets better with our D-Dart two-pack set that offers twice the action with up to 56 power-packed darts taking cover fire to whole a new level. Give kids the chance to save the day, stay entertained for hours, and proclaim victory with our safe outdoor action-packed adventure toy.

Video Creators
Of course, someone should be recording all this outdoor fun! Teens, tweens, families, and creative minds will appreciate this professional lighting kit for creating share-worthy videos from Studio Creator. Tic Tok clip creators, Facebook and Twitter influencers, avid Pinterest pinners, YouTube sensations, and social media newbies will all look great in their shared videos with this kit as it comes with everything one needs to turn a great clip idea into a studio creation! Each kit comes with an LED light ring, green screen, and tripod that fits most cameras for that perfect angle every time. Plus, the light ring contains three color modes and 10 brightness settings, which means no more waiting on the right conditions outside for the best lighting. Go ahead, capture that front yard flip, birthday wishes, or sage "How To" advice! Now, family moments or videos made to be shared with the public will seem like they were created by pros!

Scented DIY Slimes
Speaking of engaging projects for creative minds, we offer some exciting DIY product lines to keep students of all ages interested in offline fun! One example is the Slime'licious scented slimes and tye-die slime kits. Most slime kits that require extra ingredients and leave Mom with a huge mess! But, all Slime'licious products come with everything kids and families need to add the most outrageously fun color patterns, scents, and bling to DIY slime that is a breeze to create in only five minutes! Check out our tye-die Washing Machine Kit that includes a clear putty magic slime, three scented colors, a mini basket to hold the kit supplies, a storage container shaped like a laundry detergent bottle for easy transport, and a battery-powered mixing machine for that perfect blend every time! Want more mixing adventures? How about the DIY Slime'licious Factory Kit that makes up to 16 mini scented slimes and allows users to add included decorations for that personal touch.

Is it a Ball, Animal, or Bubble?
It's all three when you have an Oober Oonie! These tiny pellets turn into giant bubbles that let you bounce, throw for a game of catch or Hot Potato, or play keep-away with them for hours of interactive entertainment. Simply use the included special straw to inflate the Oonie and watch in awe as it grows up to 30x bigger than the original Oonie in seconds! Then, use the creature accessories kit to build unique characters and add personality to your Oober Onnie. In your store, place an example in a visible location to watch kids giggle at the silly creations you can make and be sure to add photos to show some of the many ways kids can play with their Oober Oonies. Perfect for travel or home use, this is one toy that families will not want to leave home when planning the weekend activities.

Therefore, if it's outdoor engagement your shoppers crave, these toys will give them the chance to make outdoor time the best part of the day! License 2 Play carries the top-selling products for all playtime and PPE hygiene needs. So, you can know you are buying the items consumers want when you shop with us. Not registered yet? No problem! Simply fill out our online form and email your Sales Tax Resale certificate to sales@license-2-play.com or call us at (516) 496-3479 and get started shopping our large selection of the best selling wholesale toys, novelty items, and PPE kits on the market today!