Jun 24, 2020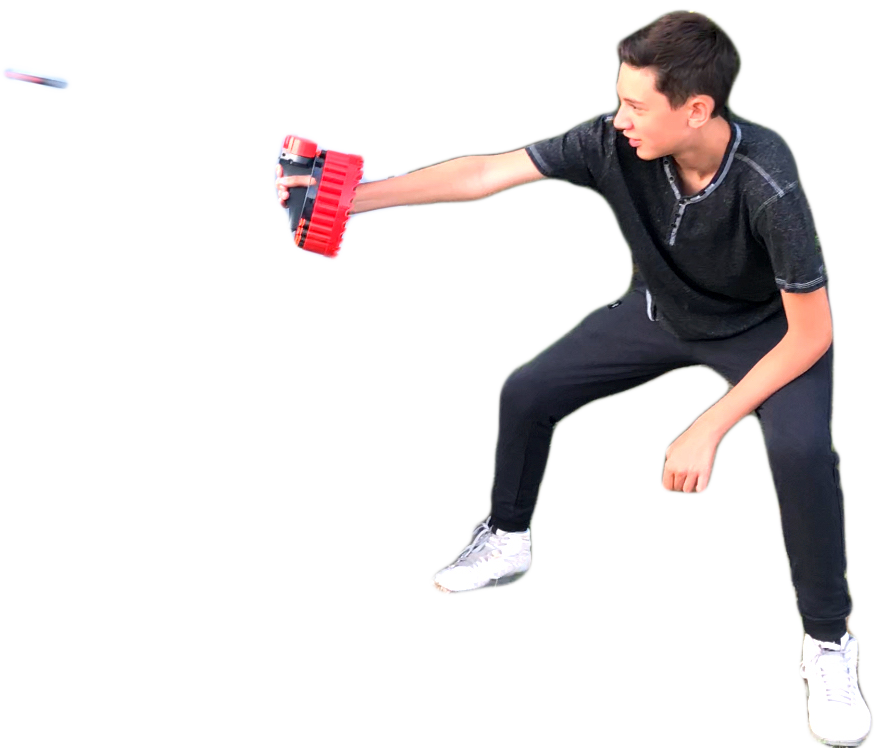 They may be growing out of the younger children's toys and games, but boys ages 5 and up still have a whole world of creative play adventures ahead. With these top-selling toys, there is something for everyone to help keep the peace at home while learning something new and super cool! From crafty engineers to space enthusiasts and brave soldiers, your customers with boys in this age range are sure to get excited when they see these items on your shelves!

Treasure X Alien Hunters
Let's face it, boys love to dissect something gross and get messy while doing it, especially if there is a treasure involved! How about if there is both a treasure and a daring rescue thrown in the mix? Now, add some oozing slime, an alien carcass, and some seriously freaky gut critters, and it is easy to see why the Treasure X Alien Hunters are such a huge hit. Kids use the included to cut through the crystal vessel and dissect the alien's stomach to save the treasure hunter, and find the hunter's weapon and hidden gem, which could be a rare space gem!

Treasure X Mystical Beasts
If your shoppers are into geological digs, creatures, and treasure hunting, then they will have a blast opening the tomb of the Treasure X Mystical Beasts to see what they find inside. Each tomb comes with a tool to smash through the wood into the magical blue rock to awaken the mystical beast who guards the treasure chest. Only by recovering the key from the beast's mouth can you open the chest and see what secrets it holds.

Flexo
Of course, sometimes a kid just wants to build something all his own! For aspiring engineers and designers, there is no better block building set than Flexo! These kits work with all major brick brands and can turn your everyday average brick building sets into something much more with flexible components that will awe and inspire. Once your customers experience the limitless innovative possibilities of the world's only flexible brick system, you may have trouble keeping them in stock!

Roblox Figurines
Building can also be a digital task that is combined with game-related strategizing and heroic skills when kids play Roblox online. Why not let the fun continue when the electronics are off with these Roblox figurines. They may resemble the Roblox characters, but shoppers can also mix and match outfits and accessories to create their own figurines to star in their imaginative adventures. Plus, when the game resumes online, kids can use the redeemable code to unlock exclusive virtual items!

Fortnite Figurines and Accessories
If online gaming is their passion, then older kids will go crazy over these battle-ready Fortnite figurines and accessories. Each poseable character is crafted to look just like a popular Fortnite character and comes with premium detailing, swappable weapons, accessories, a character stand, and, naturally, back bling! The fun never has to stop, just because it's time to turn off the game. Best of all, with over a hundred characters to collect, your shoppers have a great reason to come back to your store again and again!

D-Dart Blaster
Then again, perfected shooting in the games and adventures comes from target practice with toys like our D-Dart Blaster that is not your average dart shooter. This unique automatic design holds up to 28 darts and launches to far away distances to keep the attackers at bay. Moreover, with the two-pack, kids can make it rain darts on their opponents. That's up to 56 darts per set! Don't forget the extra darts to keep the fun going.

RBS Precision Rubber Band System
Talk about your pinpoint accuracy and extended range, our RBS precision rubber band blasters make good strategic use of 200 rubber bands while allowing the kids to release some energy as they jump, run, hide, and advance to claim victory. Also, these launchers come in three action-ready styles, each with loads of colorful bands that stand out from the carpet and tile making clean up a breeze!

So, with all these choices for boys over 5 years of age, there are endless quests to accept, structures to design and engineer, adversaries to conquer, and unchartered storylines to develop. As a bonus, they make perfect gifts for those boys that are hard to buy for. It is hard to go wrong with any of these original toys. Set some out in your store play area or host a demonstration skit to see that confident smile appear on your shoppers' faces as they realize they have found the gifts they were looking to buy!