May 06, 2020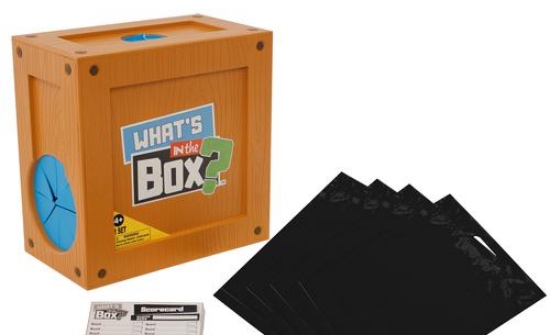 Bring on the fun over Father's Day with these five interactive wholesale toys and activities dads everywhere will love! Help your shoppers make this day memorable for Dad by promoting items that get the whole family involved. From brainiacs to athletes, we have the products that will make this special day one he will treasure for years to come.

Athletic Dads
If Dad has the energy to burn and wants to be active with the kiddos this Father's Day, then he will flip over our foam dart and rubber band launchers or our super-sized Oober Oonies! The one-handed D-Dart shooters boast rapid firing of up to 28 darts each letting Dad have a chance to lay down some cover fire as he moves his gear to a safer place to reload and plan his skilled attack.

Our Precision Rubber Band System (RBS) can take the action to new lengths as these launchers have a range of 30-50 feet! Talk about your long-range target practice! Now, dads can compete for who has the best aim from far away where the winner gets no chores for a week.

Of course, nothing gets little ones moving like a game of catch, bounce, and toss with our Oober Oonies! These small pellets inflate like magic balloons to become massive ready-for-play colorful balls. Best of all, these Oonies come with their own party animal decorating kit. So, Dad can tap into his silly side with some creative help from his kids.

Movie & Television Fans
Nostalgic dads and those who cannot wait to see the latest Marvel, Star Trek, or horror movie will cherish the classic figurine sets from our Mego collection. For nearly five decades, the name of Mego has excited character collectors and entertainment buffs everywhere thanks to the realistic detailing with each figurine. With these action figures, kids can show Dad just how much of a hero he is to them every day by giving him his very own superhero!

Engineer Dads
While some dads are super strong, many dads are super smart! For those who are passionate about architecture and engineering, we have two architect gift ideas that will help them showcase their talents as they build a bond with their children. The first is our Smarty Parts Artichect set that contains over 200 different pieces including springs, hinges, magnets, tubes, connectors, differently shaped wooden pieces, and flexible pieces. With this set, it's easy to engage the kids in creating loads of post-worthy memories over Father's Day.

If building blocks are more the kids' speed, Dad will have a blast helping them form unique creations with our second line of building sets, Flexo! These sets are always a hit with consumers because they include flexible components with the building blocks that are compatible with all major building block brands. This means animals no longer have to be brick-shaped! Flexo gives those other brands a flexible addition for construction fun that never has to end.

Puzzle Passion Dads
Does Dad have a knack for puzzle solving? If so, Jigpix is the one puzzle that he can solve over and over again! As the world's first smart puzzle, Jigpix contains 844 pieces that change a favorite picture or photo into a puzzle using its own free app. Now, Dad can piece together photos of his children or the children can create a masterpiece using their dad's close-up to surprise him!

Gamer Dads
Of course, sometimes it's fun to laugh out loud with Dad during game time. What's in the Box? is just like the game Jimmy Fallon plays with celebrities on his show. All it takes to play is a secret household item placed in the box for each player to reach in and feel. Families can determine the level of challenge based on the item placed in the box. Is it a squishy water-filled or sand-filled balloon or a prickly brush? Only the one who placed it in the box knows and guessers have just 10 seconds to figure it out!

Therefore, when it comes to celebrating Father's Day, your store will be stocked with Dad's favorite things to do with the family when you order and promote these toys. With these products, every dad has a chance to look like the superhero he is to his kids! Not yet registered with us? No problem. Signing up with us to place your wholesale orders is a no-brainer! Simply contact us with your tax ID. Once approved, browse our broad selection of the hottest-selling toys, games, activities, and much more. Start today and experience firsthand why we love what we do!