Sep 01, 2020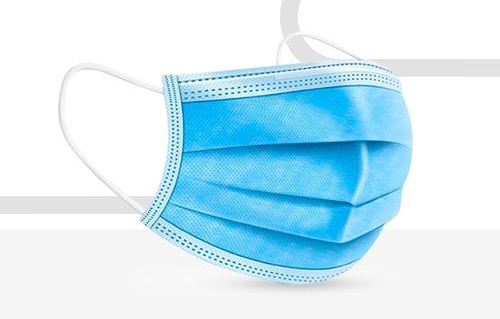 Help keep classroom learning and after school activities going with these wholesale COVID-prevention supplies for the fall back-2-school days! Perfect for school, travel, shopping, medical appointments, or running errands, the essential items in these kits are on all the school supply lists this year. From surgical face masks to wipes and hand sanitizer, License 2 Play has the products consumers want for the personal protective equipment they need!

Use & Toss Face Masks for All!
Teachers, students, and families alike will appreciate your store carrying a full array of essential COVID-19 prevention supplies to ensure more learning and less worrying throughout this school year. Whether remotely learning or attending classes on campus, one thing seems consistent. Everyone in contact with the public at any point in most states will be required to wear a face mask. Our one-time use surgical face masks were created for the medical industry to block large particle pathogens with a tri-fold design and lightweight non-woven fabric. The stretchy elastic loops help ensure a more secure fit for most consumers. Plus, the wearer can feel confident each new shield is clean and ready for use!

Bye-Bye Germs Hand Sanitizer!
A proper hand washing regimen with soap is enough to remove the COVID-19 germs. But, sometimes soap and water are not readily available or students and teachers do not have time to stop to wash their hands throughout the school day. In those moments, a small amount of hand sanitizer will be just what parents and teachers are looking to carry around for germ-killing power while on the move! In fact, our hand sanitizer kills 99.9% of the germs that will be lurking on the shared hard surfaces within the school building or inside stores and businesses. The one-ounce size makes the bottle the right size for any backpack, pocket, laptop bag, or purse.

Backpack-Friendly Kits!
Speaking of backpacks, sell these three kits for individuals who are looking for everything they need to avoid contamination while out in public. Our hygiene kits are especially great for travel or helping parents and teachers keep younger children free of harmful germs. Try promoting them for parents, teachers, teens, parent-teacher associations, coaches, teacher gifts, raffles, thank you baskets, and more!

1) iFly Smart Germ-Free Kit - Our most basic kit is the Germ-Free packet. This kit includes one surgical disposable face mask, one 30 ml (1 oz) bottle of antibacterial hand gel, and one pair of disposable gloves. Sealed to prevent contamination, this portable packet will easily fit into glove compartments in cars, lockers at school, teachers' desks, a drawer in the front office, or inside backpacks.

2) iFly Smart Clean Kit - For the next level of germ-fighting care, our Clean packets offer two disposable surgical masks, one pair of disposable gloves, and eight aloe vera-infused antiseptic wipes that are tough on germs yet gentle on hands. Made for those who enjoy the comfort of a headrest while traveling, these kits also contain a clean headrest cover. Now, consumers can once again breathe easy in the friendly skies or on lengthy car rides with the ability to sanitize commonly touched surfaces.?

3) iFly Smart Healthy Kit - Parents will love our Healthy kit during distance learning sessions! As kids turn up the volume on their Zoom meetings, Alexa song and information search requests, and Xbox games, working parents can find tranquility to concentrate by using the kit's earplugs. The soft eye mask helps parents, teachers, and teens sleep more soundly to feel rested for the next day's assignments. This kit even has five facial wipes for makeup, dirt, and germ removal and a lip moisturizing stick to prevent the dry cracked lip-damaging effects of mask mouth many people have been experiencing. Of course, the Healthy kit comes with everything in the Clean kit as well making it the ultimate in luxurious cleanliness.

Thus, our convenient travel kits plus our surgical one-time use face masks and hand-sanitizer bottles are the ideal size for school, home office, travel, shopping excursions, doctor appointments, essential errand runs, or after school activities! Order your COVID protection school, travel, home, and office supplies today from License 2 Play. Registration is easy! Simply create an account with your business contact information and email us a copy of your Sales Tax Resale Certificate. After approval, shop our large selection of the hottest selling toys, games, and novelty items to make your store the "Go-To" place for all the best products that are on your shoppers' back-2-school days wishlists!