Sep 25, 2023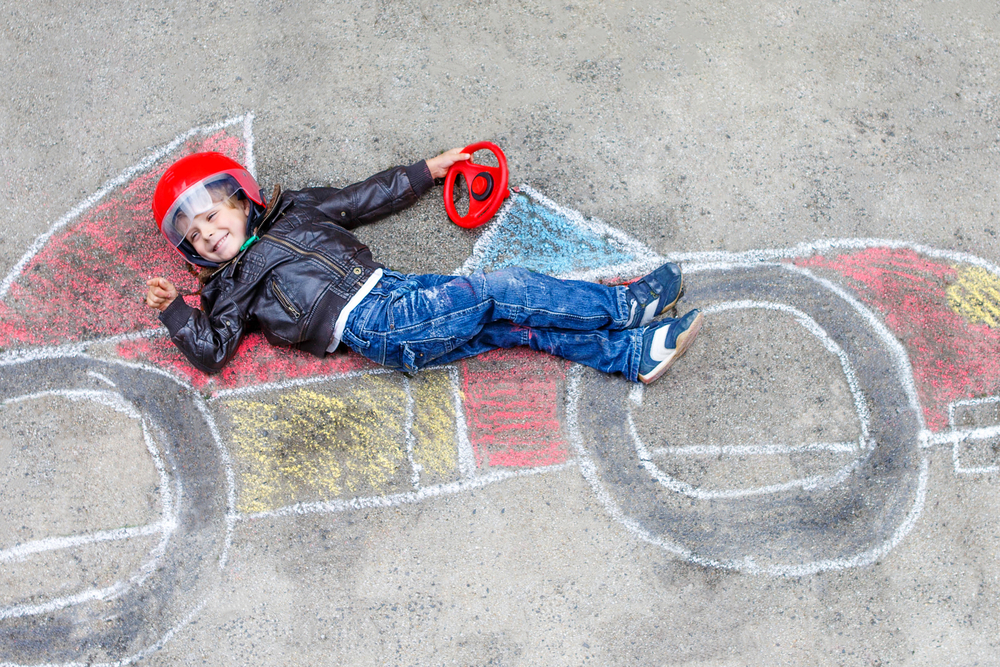 In a world where technology often takes center stage, the timeless power of creative play stands strong as a cornerstone of childhood development. With young minds constantly absorbing new information and experiences, one powerful force stands out: imagination. The ability to envision, create, and explore new worlds is a cornerstone of a child's cognitive and emotional growth. As a B2B toy realtor, we understand the significance of providing children with toys that captivate their attention and ignite the flames of imagination within them.

Get ready to dive into the captivating realm of toys beyond mere entertainment, where imagination knows no bounds and where each toy becomes a catalyst for endless possibilities. Here are the top toys for unlocking creativity and inspiring imagination.
1. Little Live Pets My Pet Lamb Snowie
Step into a world where cuddles and imagination intertwine with the enchanting Little Live Pets™ My Pet Lamb™ Snowie (Interactive). Snowie isn't just a toy; she's a beloved companion that brings the magic of a real baby lamb right into the hands of children aged five and above. With her lifelike movements, ultra-soft fleece, and over 25 heartwarming sounds and reactions, Snowie is designed to capture the hearts of young animal lovers.

But that's not all; Snowie is more than just a static companion. Attach her walking leash and watch her come to life, moving and dancing to her musical tunes. As she playfully trots alongside, her wooly ears and super soft fleece provide a sensory delight that's impossible to resist. Snowie arrives ready to play, equipped with a detachable leash, a feeding bottle, an instruction booklet, and three AA batteries – everything needed for an immediate adventure.

Little Live Pets™ My Pet Lamb™ Snowie isn't just a toy; she's a gateway to creativity and imagination. A perfect gift idea for children aged five and above, Snowie will become a cherished friend and playmate, offering endless interactive fun and cuddles. With Snowie, children can explore the joys of nurturing, imagination, and companionship, creating memories that will last a lifetime.
2. The Original Stretch Armstrong Mini 7 Inch Star Wars Figure
Introducing the perfect fusion of two iconic worlds: the Original Stretch Armstrong™ Mini 7 Inch Star Wars® Figure Assortment. Imagination knows no bounds with these remarkable, fully stretchable Stretch Star Wars® mini-figures. Whether your child is fascinated by the enigmatic allure of the dark side or yearns for the adventure of the Resistance, this assortment offers an unparalleled opportunity for creative play.

Stretch, pull, and twist these mini-figures to your heart's content – from Darth Vader's imposing presence to the formidable Stormtroopers, each character can be contorted, tied in knots, and stretched to extraordinary lengths. The real magic comes when you release them – watch in awe as they gracefully return to their original size and shape, ready to embark on their next galactic escapade.

This assortment is a collector's dream, featuring four distinct figures that capture the essence of the Star Wars universe:

- Darth Vader, once a brave Jedi Knight named Anakin Skywalker, was seduced by the allure of the dark side. This stretchable figure beautifully encapsulates his journey from heroism to Sith Lord, showcasing his resilience and inner conflict.

- Stormtroopers, the Empire's elite shock troops, stride onto the scene with their imposing white armor. These figures embody the might of the Imperial forces and provide an opportunity for imaginative battles against the forces of good.

- C-3PO, the eternally worried yet endearing protocol droid, symbolizes wisdom and comic relief. From diplomatic missions to daring escapes, this stretchable representation of C-3PO is a beautiful addition to any playtime narrative.

- Boba Fett, the indomitable bounty hunter, comes to life with his distinctive Mandalorian armor and air of mystery. Unravel the tales of his survival and rise to power through imaginative storytelling.

This assortment is designed for ages five and older and caters to young Padawans and seasoned Jedi masters of play. The figures are officially licensed, ensuring an authentic connection to the beloved Star Wars franchise. Including Darth Vader, Stormtroopers, C-3PO, and Boba Fett, this collection offers endless possibilities for igniting creativity and nurturing a love for imaginative play. So, embark on a journey to a galaxy far, far away, where the limits of fun and creativity are stretched beyond imagination.
3. Magic Mixies Pixlings Doll
Step into a world of enchantment and wonder with the Magic Mixies Pixlings Doll Assortment, a 2023 TOTY Finalist for Doll of the Year that will ignite the fires of creativity in children. These captivating dolls offer an extraordinary blend of reality and imagination, providing an unforgettable experience for both young and old. With a dash of magic and a special elixir, children can summon their very own Pixling doll, setting the stage for imaginative adventures they'll treasure forever.

These 6.5-inch dolls are not just visually stunning but designed for play. With 7 points of articulation, they can be posed effortlessly, enabling kids to create imaginative scenes and tell captivating stories. From their beautiful brushable hair to the mystical pearl gem, each Pixling boasts soft, iridescent fashion and finely crafted shoes, enhancing their allure and charm.

With these Pixlings by their side, children can transcend the boundaries of reality and embark on countless magical adventures. These cherished memories will accompany them throughout their lives. If you want to bring a touch of enchantment to your store, offer the Magic Mixies Pixlings Doll Assortment today and witness the boundless flights of imagination; it will inspire in the hearts of children. Order now and watch as their creativity takes flight, leaving them spellbound and inspired.
The world of children's play is a boundless realm of creativity and imagination waiting to be unlocked, and suitable toys can be the key. We've explored five remarkable toys that have been proven to ignite the sparks of creativity and inspire wild imaginations in children - toys that entertain and nurture essential skills like problem-solving, critical thinking, and storytelling. So, whether you're a parent, guardian, or simply someone looking to gift a child, remember that the best toys are not just playthings; they are tools for growth, development, and, most importantly, fun-filled journeys into the limitless realms of imagination. By choosing toys that encourage creativity, you're not just providing entertainment; you're fostering a lifelong love for exploration and innovation in the minds of our future creators, thinkers, and dreamers.