Oct 14, 2022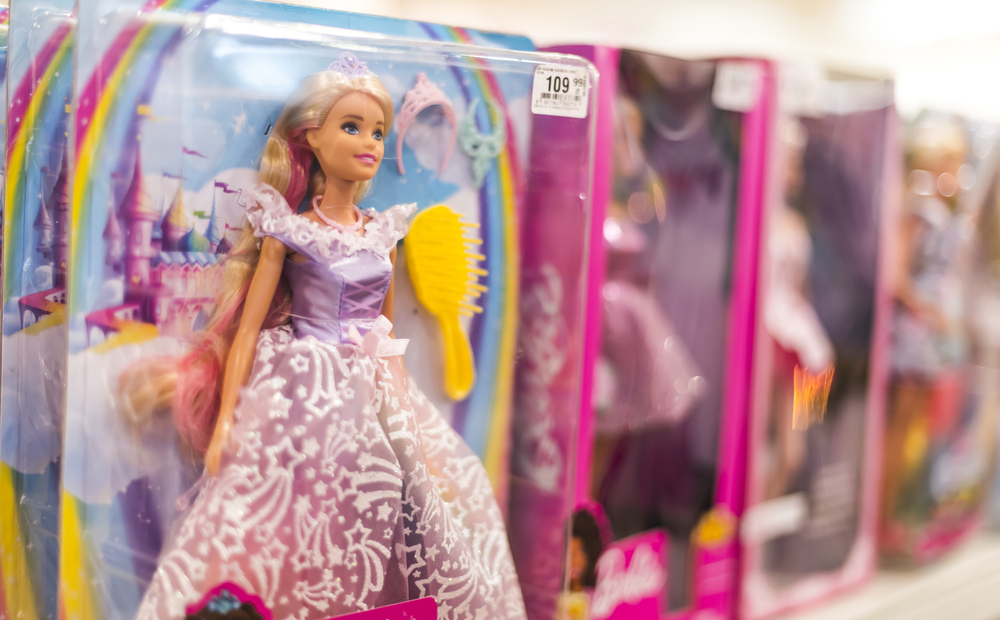 Everything has an origin story, including some of our most popular toys! They're not only popular with our customers. They have a rich history and have sold billions since their inception in the 20th century. Check out the little-known stories behind some of your favorites.
Barbie- The concept for Barbie originated while Ruth Handler, co-founder of the Mattel toy company, was traveling in Switzerland. Her daughter, Barbara, noticed a novelty doll on Swiss store shelves. Ruth designed Barbie loosely based on the doll's design and named her after her daughter, Barbara. Barbie was introduced in 1959 to the US market. In spite of some controversy due to her adult figure, by her 50th birthday in 2009, more than 1 billion Barbies had sold. The Ken doll was introduced in 1961 and named after Ruth's son.
G.I. Joe- G.I. Joe was patented in 1963 by Stanley Weston of Hasbro toys. The new toy, inspired by the 1945 movie of the same name, was marketed as an "action soldier" rather than as a "doll" even though it was a response of sorts by Hasbro to Mattel's Barbie. At first, G.I. Joe was a hit among consumers, but as Vietnam War support faded, so did the toy's popularity. However, in 1982, Hasbro changed the toy's name to "G.I. Joe: A Real American Hero," and expanded the toy line to include various diverse heroes and villains. The ever-updated toy line is still popular today and has inspired the new G.I. Joe movie franchise.
Hot Wheels- Hot Wheels toys have been played with by children and collected by adults for over fifty years now. The original Hot Wheels was a 1968 Camaro developed by the Mattel design team, which included a General Motors Car designer and a rocket scientist. It resulted from a challenge from Elliot Handler, co-founder of the company, to his creative team to create something more exciting than anything on the market. When he saw what they came up with, he exclaimed "those are some hot wheels!" which came to give the new toy its name. Hot Wheels have come to be one of the best-selling toys on the market, having sold over 6 billion until now.
Hello Kitty- In the 1970s, Sanrio caught onto the fact that the cuter a design, the better it sold on the Japanese market, and began focusing all its efforts on chibi characters. As a result of these efforts, designer Yuko Shimizu came up with Hello Kitty in 1976. Hello Kitty has a little-known back story. Her name is Kitty White, and she was born in suburban London. She lives with her parents and twin sister and likes to bake and play the piano. She was designed as a British character in a response to the Japanese fascination with foreign countries in the 1970s. Hello Kitty is still a favorite among children as well as adult women worldwide.
Stretch Armstrong- Stretch Armstrong was a concept developed by Jesse Horowitz for Kenner Company in 1976. The original concept used metal springs to provide the toy with stretchiness, but concerns over children hurting themselves on the metal canceled that idea. Instead, the developers thought of Karo corn syrup. They bought out the local stores and got to work on the prototypes. The design worked, and Stretch Armstrong is still a classic today. Originally, there were also designs for a sumo wrestler Stretch, but his rotund physique didn't stretch right so the concept was scratched.
These are all toys we've known since childhood, whether we owned them ourselves or coveted those of our friends. They've been around for a while and have interesting stories behind their success. You can find all of them here at License 2 Play Toys. Maybe knowing their background might renew a sense of wonder for these toys!