Apr 17, 2023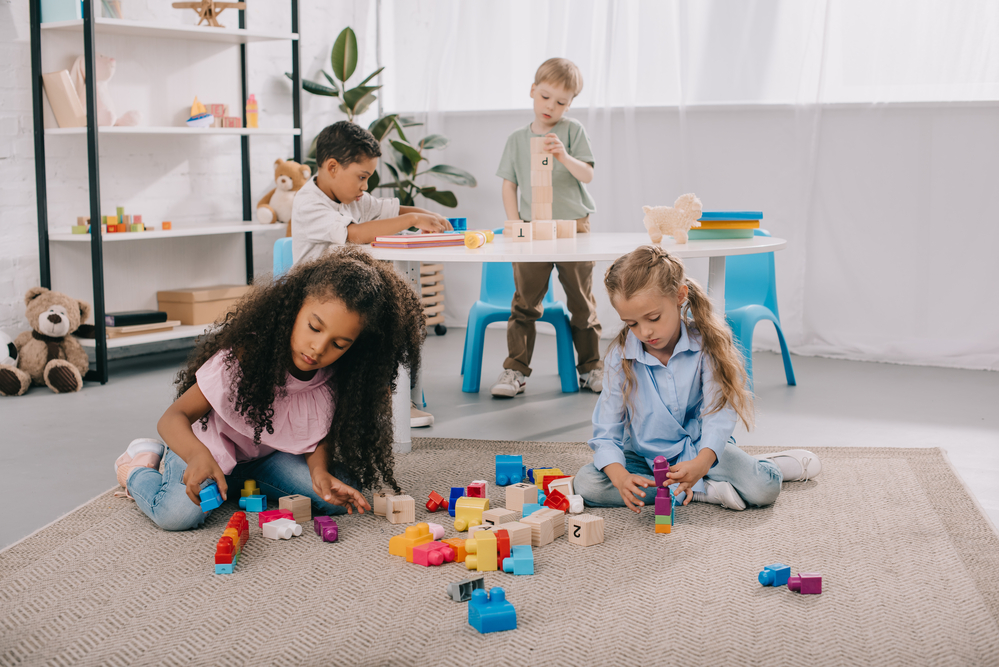 One essential part of every child's path to learning and growing is the art of playing. And, while toys are simple objects that children use to explore the world and entertain themselves all at the same time - toys and playing are also great ways to help your child understand and master bigger concepts. Here are four ways that toys can help with your child's development.
Open-Ended Toys Can Spark Creativity and Imagination
Creativity is essential to nurturing and helping kids learn by getting them to think outside the box. One of the best things about your child's imagination is that with the right toy, your child can play with it in many ways and for hours. But open-ended toys aren't just good at sparking creativity and imagination, but it will also help them expand their minds by getting them to start thinking in narratives (stories), and it will help them see the world in a whole new way, light and more broadly.


Toys Teach Kids About STEM
Did you know that kids learn more through creative play because it engages the senses? It is time to stop underestimating the power of education regarding toys and our children playing. With kids having brains like sponges, they are constantly absorbing information from the world around them. With toys, your child will be presented with many different opportunities to explore the wonderful world of Science, Technology, Engineering, Art, and Mathematics - or STEM. It doesn't matter what toy your child plays with or how complicated it is to use. Every toy teaches your child an important lesson.


Toys Help to Refined A Child's Motor Development
Playing with toys is about more than just fun and games. When your child grasps a toy, learning all the different ways to manipulate it, they are playing and having a great time. But, they are also learning and practicing their motor skills - becoming more adept with hand/eye coordination.


Toys Can Help A Child Emotionally Mature
Have you ever noticed how attached a child can become to their favorite toys? This is because toys can provide a connection, positive memories, and a way for them to interact with their feelings - all of this helps to promote healthy and positive bonding experiences. Your child's toys can also provide a safe place for them when they are scared or troubled. Children even have a way of associating their playmates, friends, and loved ones, who play with them with their toys - as part of these emotional connections.