Oct 24, 2019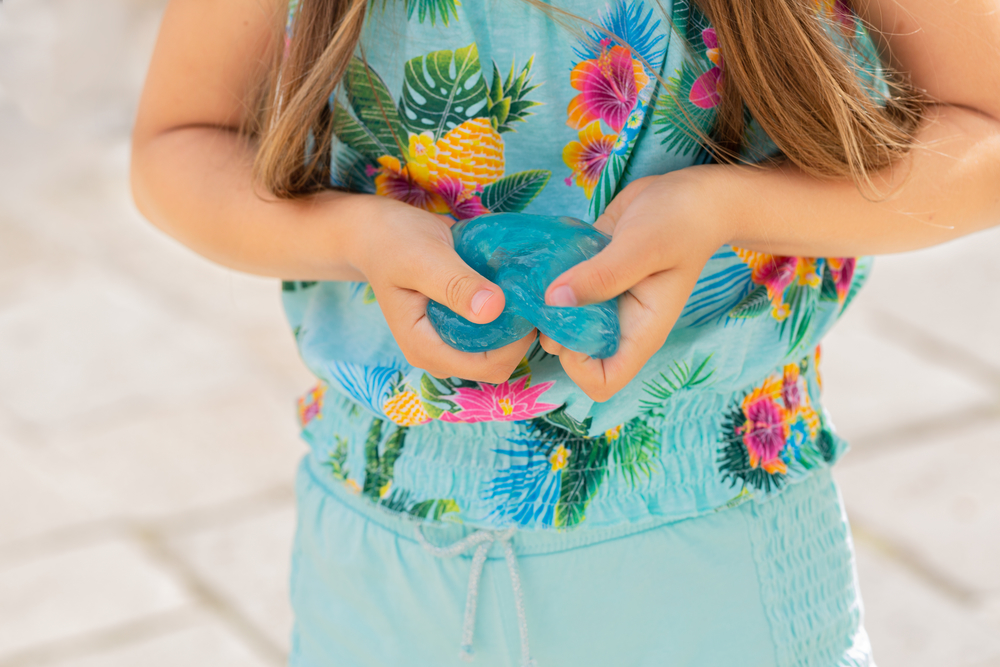 Sensory toys are in high demand as 1 in 59 children are born with autism. These toys can be therapeutic for those who have autism or a variety of other special needs. But, these toys do so much more. They offer their families a way to interact and develop relationships as well as act as an engaging tool for teaching and encouragement. A sensory toy display can attract those who work with special needs as well as the families searching for both the toys they know and love and those that afford the opportunity to try something new.

Select Sensory Toys
The first step in setting up a sensory toy display is finding the right inventory to stock that customers will want to buy. These shoppers are looking for toys that excite the five senses of sight, touch, taste, sound, and smell. As you search for inventory options, you will find some toys have been tested and proven as therapeutic and engaging for children with autism. However, in addition to these, you may want to include a wide variety of toys that are not labeled as "sensory toys" yet clearly engage one or more of the five senses. This gives shoppers both old favorites and something new to try. The toys might be brightly colored, crackling, squishy, manipulative, fragrant, for example. Items that are popular include gel pads, spikey balls, slime, stretchy toys, fidget-related toys and fragrant soap bombs that fizz.

Staging Your Products
Attract more customers to your display for sensory toys by making bubbles or attaching flexible Lego tape around the display stand. Most anything that plays to the touch and sight senses would be helpful in calling attention to the display. On the other hand, you may want to be careful not to turn people off with too much scent, loud noises, or glitter. This is especially true for those who become easily over-stimulated. By sticking with tactile-friendly and colorful elements, you will be giving all children an inviting space to enjoy browsing.

Another way to entice shoppers to linger is to think outside the box literally by setting out some of the toys to play with in front of the display. Parents will appreciate the opportunity to test out the toys with their children in the store, and you may notice more loyalty from these parents as the result. As an added bonus, you will be able to see which items are the most popular with the kids. It's like having your own toy test group!

Educate Your Employees
After ordering your products and creating your display, it is time to explain how each toy appeals to children with autism, developmental delays, or other special needs. For team-building purposes, try handing each employee a toy and let him or her talk about why it is or is not a good fit for the display. You may want to ask your employees to think of more toys in the store that might be a good fit for the display in an effort to build enthusiasm for the project. There are also many great videos online that demonstrate how being overly stimulated might feel to help employees empathize with your customers.

Promote your Products
Marketing materials that use flashy colors and different textures may be a great way to get your display noticed! Additionally, you could write about your new display in your newsletter, blog, and social media posts. Another great way to call attention to your products is to sponsor a related event during the autism awareness month in April where you set up a toy sampling play station.

Multi-Purpose Toys
While sensory-stimulating toys are particularly helpful for children with certain learning challenges in life, remember these toys are fun for all kids and families. Everyone loves gooey slime, cute squishy stress-relieving plush toys, and animated play dough! Therefore, it might be a good idea to place many of the toys in a second location as well as the sensory display to increase your chance of sales. In addition to allowing shoppers a second chance to see the products in case they were missed at the display, this second location may offer children who do not care for the bubbles or fairy sprinkles decorating the display to explore the toys more comfortably.

Special Request Box
Sometimes, despite your best efforts, you may not have what your customer is looking for or your display may need some tweaking. Placing a special request box both near the sensory display stand and on your store app may improve your customer experience and retention. Be sure to include a way to contact that customer with your response, and check the box daily for recommendations you can apply.

Overall, a sensory display is a wonderful way to bring customers into your store and retain loyal consumers. Parents of special needs children will appreciate shop owners going out of their way to make their children feel welcome while helping the family stay engaged in playtime fun with the large sensory toy selection. By promoting this product niche and remaining responsive to customer requests, you may find your biggest issue with creating a sensory toy section in your store is keeping your toys in stock!