Apr 23, 2022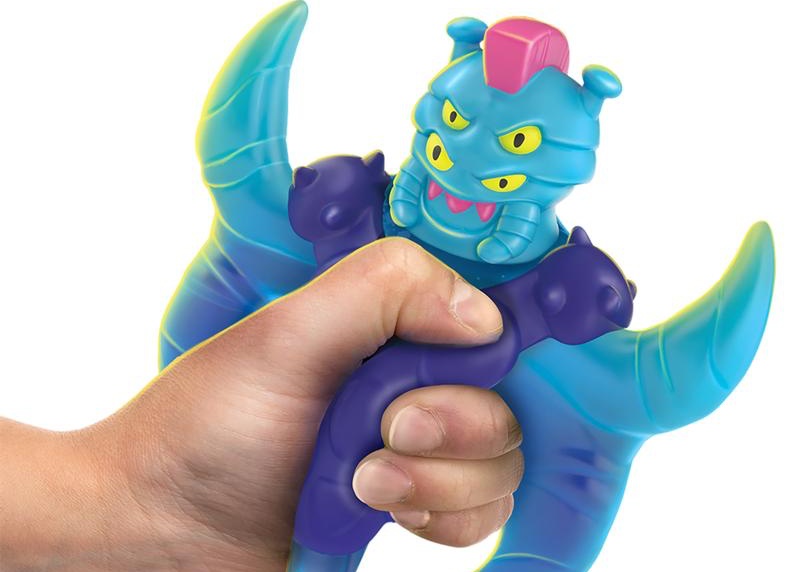 On the hunt for the latest science fiction toys that will offer an exciting behavior reward, the perfect playset for on-the-go summer trips, or that memorable gift? You're in luck! Space and alien fans everywhere are having a blast collecting, trading, and sharing these fast-selling items.

Among Us Video Game Toys
Help! There is an imposter on board the spaceship! Luckily, kids who want to bring this popular deduction-based video game to life can squish the designated Among Us SquishMe imposter that is made with special high-quality, extra-soft polyurethane foam. This foam allows the colorful aliens to be squished and smooshed over and over again while returning to their original shape every time. Character colors include red, white, blue, purple, pink, and yellow. Each has its own accessory, but the best part is these aliens make the ideal toy surprise as they come in a blind bag with a secret accessory so finding out which one is inside is half the fun!

But, the unplugged play version of Among Us doesn't stop with the SquishMe characters. Among Us backpack hangers can keep the excitement of the game going anywhere anytime as they easily clip onto backpacks, purses, and laptop bags. There are seven blind bag characters to collect, and one in 12 will be a rare glow-in-the-dark character! Time to see which will be unveiled as the crew members and which will be the imposter.

Heroes of Goo Jit Zu Galaxy Attack
Space battles have never been this gooey or is it crunchy? The answer depends on which of the Heroes of Goo Jit Zu Galaxy Attack Versus Pack is the chosen victor. Will it be scrunchy Dark Matter Terrack with his x-ray bones or Sun Fire Blazagon with his new flip-up visor and orange water beads that bulge outward when squeezed? Stretch them, pull them, or squeeze them. These battles are destined to be legendary!

Then, the action continues with all the galactic favorites found in the Heroes of Goo Jit Zu Galaxy Attack Hero Pack Assortment. This assortment packs adventures with each character as it reveals new heroes and villains to collect as well as new ultra-stretchy punches or pump-up attacks. The world is in good hands or…tentacles? Either way, this living room play version of the highly-rated animated series will be epic!

SpacePOP Collectible Figures
Speaking of galaxy heroes, there are some fierce music battles raging between Empress Geela and a unique band of princesses that rock their way into the hearts of the people found on the planets of The Pentangle. These blind bags contain one of eight character replicas, including Athena, Luna, Rhea, Juno, Hera, Geela, and two mystery characters. It's time to let the power of finding joy through music overcome the dark fears of the people allowing them to live life to the fullest as they work together to overthrow Empress Geela's plans.

Space Jam's LeBron James
What could be cooler than aliens and princesses in space? What about LeBron James playing basketball with super cool accessories that catapult the game into another dimension? Meet LeBron like you've never seen him before except on the big screen in the "Space Jam: A New Legacy" movie. Press his chest to hear eight sounds and phrases. Attach his four included accessories to help him get ready to battle some out of this world players who may have a few tricks of their own. It's not the basketball, it's basketball 2.0 in outer space and it's going to take playtime into another universe of imaginative fun!

Mego Star Trek Action Figures
Don't worry. We haven't left nostalgic collectors off this list of hot-selling toys for space and alien fans. The Star Trek Mego figures are eight inches tall and showcase realistic detailing and 14-point articulation. Nothing gets closer to bringing this classic series home like Mego action characters. Collect 11 different memorable characters, including the heroes of the Starship Enterprise who are always finding their way into an escalating situation with the Klingons and sinister Borgs. But, hey, every good battle scene needs a villain. How about Klingon Kor and the Borg Queen herself? Let the battle of the century commence!

Where to Find Wholesale Space and Alien Toys
If you want to stock your store shelves with the most sought-after science fiction toys on the market, browse our easy-to-navigate website showcasing top trending toys, games, DIY crafts, and novelties in every category. Shop the best sellers in one safe and convenient location and build customer loyalty by stocking the items they're searching for online and off!