Aug 22, 2020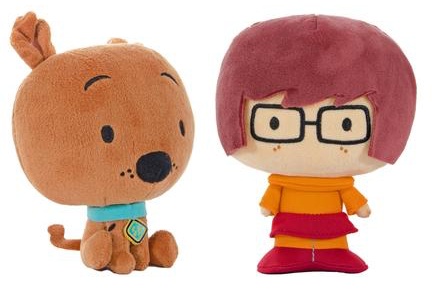 Ready to attract families with these popular wholesale cartoon characters you can find at License 2 Play? We carry all the hottest-selling toys, games, activities, and novelty items, including those based on cartoons that we all know and love. Try showcasing these popular product lines to interest fans of all ages and keep them returning to your store for more!

Scooby-Doo
When it comes to beloved family classics, few series can conjure nostalgic moments while creating new memories to cherish with the next generation of young mystery enthusiasts like Scooby-Doo! This television cartoon spans multiple generations as it first began in September of 1969 on the CBS Network. Today, the engaging mysteries can be solved by tuning into the Boomerang network or downloading more than 45 movie productions and counting with two release dates yet to be announced totaling a whopping 41 films. As the years clicked by, the movies evolved with updated graphics and a slightly varied animated character appearance to retain its loyal consumer viewership. The 2020 movie, "Scoob!", was just released for streaming in May making this the perfect time to scoop up our latest Scooby-Doo plush toy, clip-on plush toy, and Pop-Ups candy additions for your store as this generational gap-bridging film is sure to inspire new family discussions, cartoon viewing, and mystery creations for years to come!

Peppa Pig
If your consumers are Nick Jr. subscribers, then they will go nuts over our Peppa Pig and Friends play figurines and plush toys! From portable and poseable 3-inch figurines to blind assortments and even balloon surprises, we have the Peppa Pig toy collections that will provide hours of entertainment on trips, at the school playground, out with friends, or while playing at home. Be sure to have a range of toys available like these:

1) 4-Assortment Pack and Playtime Sets- Start with the 4-Assortment Pack of 3-inch poseable characters that come four to a pack. Included with your purchase, you will receive two "Family Packs" and two "What I Want to Be Packs" so your shoppers can get one of each! Then, add our four themed Playtime Sets with two characters and two super fun accessories that will let kids act out Peppa Pig's cartoons in their living room!

2) Campervan Palooza Blind Assortment - Speaking of collecting, kids will want to return to your store again and again to collect all 12 of the Campervan Palooza Blind Assortment characters where Peppa, George, or a friend is hidden inside the colorful campers. Plus, each camper makes for easy to transport in Mom's purse while running errands! Which of your shoppers will be the lucky ones to have all the characters for a Peppa Pig and friends playdate?

3) Deluxe Blind Figures Balloon Surprise Assortment Blister - Kids who love surprises will be overjoyed with these balloons Peppa is holding. Each one is filled with a hidden character, a themed accessory, or a mystery golden surprise! With four themes including a beach theme, a toy theme, a music theme, and a food theme, there are enough surprises to create a whole series of pretend play topics.

4) Peppa Plushies - Looking for something softer? Try our Little Feature Plush with Sounds Assortment where a 6-inch tall soft Peppa and all her friends make noises when you squeeze their bellies. Also, our Peppa Pig Feature Plush sings, laughs, and makes funny snorts to make her the ideal friend for any Peppa fan! Who can resist the adorably oinkiest plushies in town?

Pokémon
About four years ago, Disney answered the cry for more of the wildly popular Pokémon battle cartoon by sharing full episodes on Disney XD. Of course, Cartoon Network plus a series of movie and game releases have been keeping the fervor going for over a decade. Now, consumers can catch all their favorite 3-inch creature replicas and store them in Clip 'N' Go Poké Balls that attach to a trainer belt. For the cuddly visitors in your store, our 8-inch plush toys turn the most fierce warriors into sweet huggable friends and our My Partner Pikachu will be hard to put down with his 3-sensor responsive interaction including sounds, giggles, lights, and movement.

Heroes of Goo Jit Zu
Sometimes, being the newcomer is not a bad thing, especially when the characters are based on a cartoon shown on YouTube and IMDb that is one of the hottest action shows around for younger viewers! But, the coolest thing about our Heroes of Goo Jit Zu toys is they each have a different texture and feel to their goo filling that gives them unique "powers" in pretend play. Moreover, kids can stretch, pull, crackle, and twist their stress away making these products a hit with parents and kids alike!

Therefore, when you are ready to select wholesale toys for your store, come to License 2 Play for all the top-sellers! Whether you are looking for tv and movie character replicas or DIY activities and novelties, find here at License 2 Play. We carry the products kids want to make stocking your inventory a breeze!