Sep 11, 2019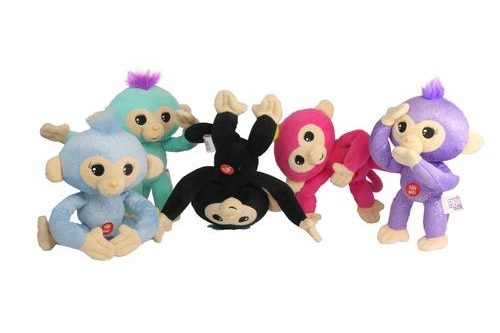 We made a list of some of our hottest selling toys for 2019. For those who missed the Toy Fair in New York this year and can't wait till February to find out what's selling in all the stores, this list is for you. Read on to discover what the kids are talking about and why you should be stocking your shelves with these items!

Fortnite
Any child in the U.S. between the ages of 7 and 17 has likely heard about this game and can simulate at least a couple of the dances the characters perform, even if she or he has never played it before. This is how you know a game is wildly popular. Even the kids who don't play it can tell you about it!

For those who are unfamiliar with this game, Fortnite is about being the last one standing. It's a lot like a video game version of the "Hunger Games" yet without much of a premise. On the other hand, there is quite a lot for younger players to excited about as they beg parents for V-Bucks to buy characters and outfits called "skins" gliders, pickaxes, back bling, and dances called "emotes". They can also have fun building like in other popular games such as Minecraft.

If you are looking for more Fortnite toys for your shelves this year, we suggest our Battle Royale Collection containing over 100 and growing authentic Fortnite action figures available for purchase. These poseable mini figurines are designed to look like they stepped right out of the game. Plus, each box includes a stand and swappable accessories, such as weapons and back bling!

Roblox
For customers looking to build and design video game environments, Roblox offers unlimited creation potential using its gaming platform and over 15 million user-created games. Those same kids who talk about Fotnite likely know about Roblox as it touts being the #1 gaming site for people under 18. With Roblox, users are freely able to think outside the box, which is ironic because the characters are boxy in appearance. In fact, there are Roblox coding classes for those interested in learning more about how to design a video game of their own.

To help bring the games to life, we offer action figures with swappable body parts and accessories. They may be purchased as single characters, multi-packs and blind mystery character boxes that are perfect for birthday party favors! With such a large variety that continues to expand, your customers will always have a new character to add to their creative playset.

Hatchimals Glittering Garden Minis
Children have been crazy about Hatchimals since 2016, and we can't say we blame them. What is better than a furry robot that hatches out of an egg and learns to walk, talk and play games? The eggs were in such demand in 2016, parents could not find them to buy in the stores. This year, these toys are still going strong, and you can stock your shelves with the clip-on sized plush Hatchimals from the Glittering Garden collection on our website. There are 10 different adorable animals that hatch from blind mystery eggs, which make for wonderful behavior rewards or friend sharing gifts. Best of all, they can be clipped to backpacks and purses so children never have to leave home without them!

Fingerlings
Speaking of great friends that can hitch a ride on backpacks and purses, your customers will love to take these Fingerlings with them everywhere from errands to school. Like Hatchimals, Fingerlings have taken the plush toy market by storm! The original Fingerlings come with over 40 different sounds and reactions Plus, they can swing or hug with their extra-long arms. These little guys quickly became the hit toy in 2017, and they continue to be a "must-have" for toy store shelves today. With the addition of the clip-on version, kids can feel like they are taking their best friend wherever they go. Stock your counters with our Clip-On Fingerling Assortment or 10" Posable Fingerling Plush toys today!

We hope you enjoyed learning more about these top sellers for 2019. Our team at License-2-Play is proud to bring our clients the toys that keep shoppers coming back again-and-again. The above list is just a sample of the wide variety of popular toys found on our website. Browse our extensive catalog to find more stock-worthy products your customers are searching to find in stores this year.