Jan 22, 2020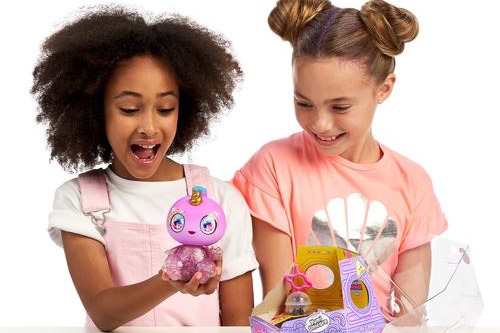 As a retailer, are you looking for wholesale toys that will be topping the kids' wish lists in 2020? When you shop at License 2 Play, you never have to worry about which toys to stock because we only carry those items kids and collectors want to buy. From unique toys the make the hot toy lists for all the stores to the most popular video game character figurines, we have it all so you can feel confident you are stocking the best available products.

Kids Can't Get Enough of These Collectible Toys
There are the toys parents buy on a whim that kids enjoy for a day and then there are the popular collectibles. Children will ask their parents to come back to the store time and again to add more characters to their assortment. Our wholesale collectible toys help children feel like a princess with Disney Doorables, learn caretaking skills with Little Live Pets, explore fantasy worlds with Fur Babies World, and bring a best friend with them wherever they go with BFF's or Bananas. There are so many top-selling assortments in our catalog, the hardest part about buying from us is deciding which fan favorites to stock up on first!

Cartoon Characters Kids Love
Remember when you were a child and you could not wait to watch the next episode of your favorite cartoon? With our wholesale toys based on the beloved characters in "Peppa Pig" and "Pokémon", your customers' children can play along with their cartoons and continue the fun with the television is off by inventing new storylines. Be sure to stock all the characters and accessories for customers to make their imaginary tales more exciting.

Characters from Trending Animated Online Series
Sometimes, the best tv shows are online. Parents can let their kids watch these shows anywhere they roam. That's why you will want to keep the characters from shows like "Hatchimals: Adventures in Hatchitopia", "SpacePop", "Megaman", and "Heroes of Goo Jit Zu" on the shelves and ready to act out the scene along with the cartoon when the family is out and about. For those customers who are new to the online animated series, try showing these cartoons in a designated play area in your store with the corresponding toys set out. You can find "Hatchimals: Adventures in Hatchitopia" on Netflix and the rest on YouTube for on-demand viewing anytime!

Crazy Popular Video Game Characters
If you have not yet heard about the Roblox and Fortnite toy buying frenzy, then you definitely need to make room on your display for their action figures, playsets, and accessories! Watch kids in your play area mix and match Roblox parts to build their own characters while the Fortnite enthusiasts board the Battle Bus or Stormwing Plane to ride into a struggle for survival where they will surely emerge the proud victors! Since building is an attractive part of both games, you may also want to include our Flexo construction sets beside your video game characters. Flexo transforms average building blocks into more creative designs with limitless potential.

Gooey Favorites
Are your customers searching for treasure and alien encounters? Are they curious about what exists beyond our atmosphere? Our wholesale toys are a big hit with kids of all ages and interests like our Treasure X Aliens that allow young hunters to dissect the alien body, avoid the ooze and gut critter, and locate a hidden peridot gem that could possibly be from a meteor in outer space!

Speaking of gooey toys, Goo Goo Galaxy has the right amount of belly squish with a balanced amount of outer space sparkle that appears to be out of this world. Plus, each character comes with ingredients to make a surprising galactic slime activity and a passport that lets kids see where they have traveled. These make excellent counter displays and end cap toys for future astronauts and scientists or today's glitter lovers!

Therefore, when you buy wholesale from License 2 Play, you know you have a top-selling toy that attracts customers to your store. This is because we make and sell toys that give consumers more of what they already love. Offer your customers more creative imagination to become royalty, more chances to practice and enhance social interaction skills, more playtime during and following a favorite cartoon or animated series, more video game magic, and more wonder to explore in the stars above. Go online to our catalog and pick out your favorite ways to offer your customers more today!