Oct 16, 2018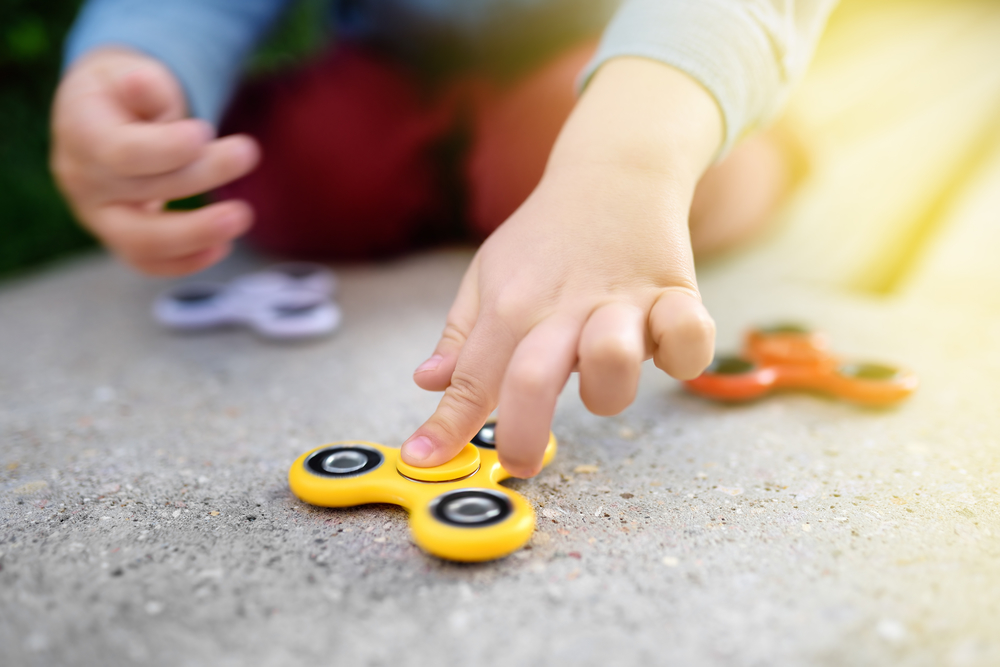 There is a big difference between classic toys and novelty toys. Classic toys are the ones that haven't changed much in decades. Novelty toys are all the ones that are new to you and your child today. But what are novelty toys and why do you find them in stores everywhere? Here you'll learn a little bit about the history of novelty items, discover the most popular novelty toys in history, and find out why you need some in your store.
What Is a Novelty Toy?
By definition, a novelty item is designed and sold for its uniqueness. Oftentimes, it provides humor, but it could also just be something new and never-before seen. A novelty toy does not have a practical purpose although it can look like something that would be used every day. Novelty items are usually small and sold for promotional purposes, as a souvenir, or just for fun.
The great about novelty toys is that they're usually not super expensive. Giving someone a novelty toy is a great way of showing that you care without risking a large amount of money. Parents can buy their children a present more often without having to spend a lot.
Most Popular Novelty Toys of All Times
If you had to think of one of the most popular novelty toys of all times, it would probably be the pet rock. In 1975, advertising executive Gary Dahl thought it would be funny to sell a rock with googly eyes, marketing it as a pet rock. Ironically, the idea took off.
He thought about it after he heard his friends complain about their pets. He thought a rock would make an excellent pet, because it was naturally obedient and easy to care for. The rocks came with a cardboard box with breathing holes (the rocks clearly didn't need). They also included a 32-page official training manual. During the six months the craze lasted, Dahl sold 1.5 million pet rocks and became a millionaire. Pet Rocks were sold again in 2012, but they couldn't recreate the same success as in the 1970s.
Novelty toys aren't always silly things like pet rocks. Novelty toys are also the toys that are the newest thing on the market. Believe it or not, a teddy bear was a novelty toy at some point. In fact, Morris and Rose Michtom created the first prototype and asked Teddy Roosevelt for permission to use his name for it. He authorized it in 1902, and now you probably can't even imagine of anyone not knowing what a teddy bear is.
Why Novelty Toys Are Still Cool
Novelty toys may be silly at times, but they'll always be cool when they come out. At License 2 Play, we work hard to stock the latest and most popular toys to fascinate kids of all ages. From the newest Fingerlings to still-popular Shopkins, we have the toys that your customers want to play with. As adults, we're also drawn towards new gadgets and new experiences. Therefore, it's not surprising when children get excited about a new addition in their toy store. While it makes sense to sell classics, such as board games and books, kids want to see something new every time they go to your store.
Why You Need Novelty Toys in Your Store
Every store has different profit centers. Some toys move off the shelves faster than others, but novelty toys can be relied on to cause quite a few impulse purchases. Smaller items are great for stocking at your cash register, because that's where you know people are going to be looking around while you're checking them out.
It's also a great idea to use novelty toys for your window displays. When customers can see interesting and new things in your store from the street, they're more likely to come inside and check out the rest. A window front display that rarely changes isn't nearly as exciting.
Of course, you should keep your merchandise rotating, too. Grocery stores do this all the time. By moving things around, they make customers look at every aisle and discover new items in the process they wouldn't have bought otherwise. End caps and display cases are another great way to draw attention to the latest and greatest toy or to your bestselling products.
The best organization isn't going to help your sales unless you're stocking toys your customers want to buy. So browse our selection of wholesale novelty toys to find the products that will help your store succeed!