Nov 02, 2020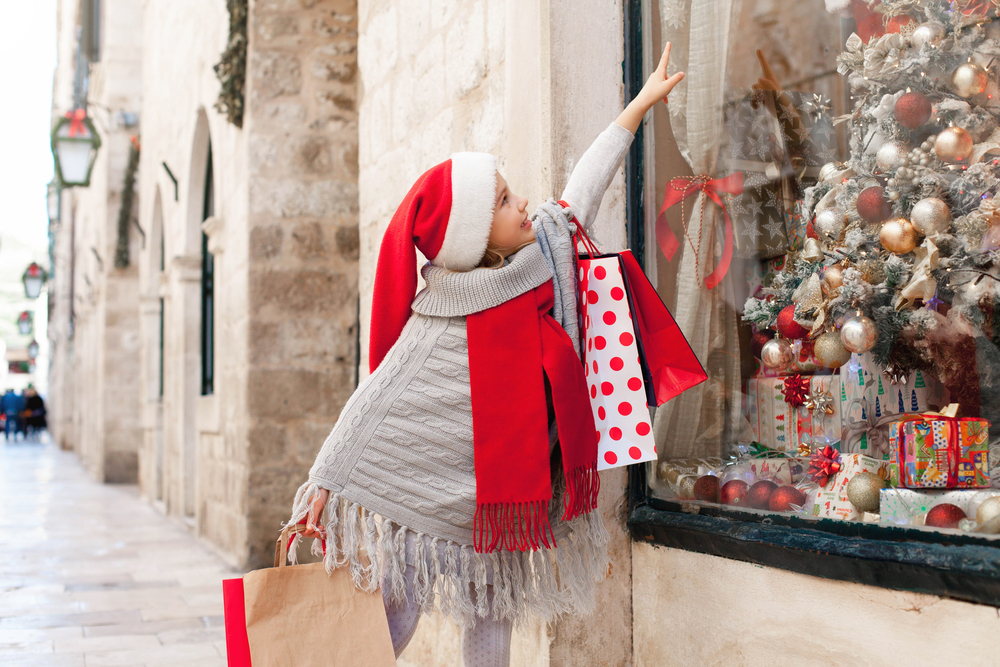 The holidays are fast approaching as you begin making a marketing plan for those stocking stuffers and toys people will be buying over the next two months from your store. Of course, the pandemic has made an impact on consumers' wishlists and shopping approach. That's why we have compiled this list of helpful promotional tips that will keep your inventory moving!
Industry Challenges in a Pandemic
Before pointing out possible solutions, we first have to establish common issues you may encounter with selling toys during a pandemic. The most obvious hurdle is overcoming the safety fears many have about visiting physical stores. Luckily, this issue may be addressed by following the best cleaning practices and place your face mask and hygiene travel kits at the store entrance or just outside the building for those who forgot their masks.

More complicated matters may center on moving your inventory when you have a reduced number of store visitors or you have an inventory surplus leftover from being temporarily closed. If either of these concerns is at the top of your list regarding this holiday season, fear not! We have some easy marketing tactics that can boost your sales numbers over the holidays or anytime throughout the year.

Take Your Business Online
For better control over inventory volume as well as putting your store name and products in front of a larger number of consumers, the Internet is an invaluable tool. Transitioning your business to an online store means sharing your items with people who are anxious over entering a physical store during COVID-19, those who were unaware of your store, and the consumers who are searching for something specific online that you carry.

Going online also provides an option to use drop shipping to the consumer to save shelf space. This means you can sell twice as fast by opening your store to the public in two ways, online and in a physical location. Plus, you can promote any surplus items in both stores.

Stand out From Competitors
To draw more traffic to either store location, you will want to stand out from your competitors and reach a larger number of online consumers. A custom search engine optimized (SEO) website and regular SEO-friendly blog posting could give you the unique advantage you need to start getting noticed on Google searches by achieving a higher ranking for related keywords. Especially during times when toy ads and promos are happening at the same time, it can help to have a different look with a more engaging user experience than other online stores. The good news is a custom website and blog service may be more affordable than you think.

Reach More Consumers With Ads?
Another way to place your products in front of an increased population that is interested in the items you sell is to use a combination of social media ads and search engine ads. The social media ads can target a passively browsing audience who have a recent search history for a similar product. On the other hand, pay-per-click (PPC) search ads offer an opportunity to grab the attention of those currently looking to purchase or learn more about your items. Be sure to make the most of your advertising budget by hiring a professional SEO team who can fine-tune your content and audience perimeters. Together with an engaging blog and professional website, these methods of attracting more traffic to your store could be the effective sales-boosting strategies you've been missing!

Promote Top-Selling Toys
Now that your marketing plan is in place, it's time to stock your inventory with the right products that are currently trending. Keeping your finger on the pulse of the play industry can be tricky without the right wholesaler. License 2 Play has a long-standing history of offering the hottest selling toys, activities, games, and novelty items that are on everyone's holiday wishlist! This means the guesswork is removed for trying to decide what consumers want so that you can focus on promoting these products through displays and signs in your store, banners and blog articles on your website, and PPC ads.

Hence, although the pandemic has changed the way consumers shop, your toy store can produce a stronger sales record than ever before with the above marketing strategies. With these tips as part of your holiday plan, you will be setting up your business to achieve new heights! Now, you're ready to register with License 2 Play and show your customers your store is the place to go for all the trending play industry best!