Jul 15, 2021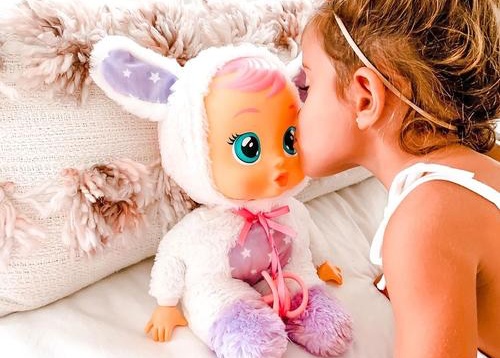 Some toys are simply more fun with the lights are out! License 2 Play offers all the favorite wholesale nighttime play activities kids love like these popular glow in the dark toys. Each one has its own special secret that can only be shared when the sun has gone down. Which is your favorite?

Mini Magic Jar Mood Light?
A must-have activity for any slumber party! When the sun starts to set, kids can get to work crafting their own special mood lighting with their Mini Magic Jar Mood Light. This jar decorating activity comes with all the magic powder, glitter, and confetti needed to brighten any room and make it sparkle! But, the fun doesn't stop there. Kids will find three surprise characters inside each kit and a sticker sheet to add that personal touch. Plus, this gift-worthy kit comes with different LED settings for the perfect color of glow that fits any mood! Simply mix it, decorate it, and light it up!

Glow in the Dark So Slime?
An oozing pile of goopy slime never fails to impress kids of all ages. Stretch it, pull it, drip it, personalize it, and share it. Slime is a blast for individuals and parties alike, especially when glitter is involved and now it even comes in a glow-in-the-dark variety to create and shape it in the dark! Since slime acts as a toy, activity, conversation starter for social skills, and stress-reliever, it's easy to see why this is one of our hottest selling items year after year.

Is there anything not to love about slime? Well, maybe the mess. That's why our special So Slime activity sets come with everything needed for innovative play with no clean-up required. Each set comes with a slime powder pack, confetti or glitter pack, shaker container, stickers, and a set of easy-to-follow instructions. With just a mix of the powder and extra ingredients as desired, 30 seconds of shaking, and in five minutes of setting time, families can add a slimy gooey mess-free glow to any occasion!?

Treasure X Alien Hunter
For toys with big surprises inside, try Treasure X Alien Hunter! There are big treasures to be found inside each alien. Kids start the search by dissecting the alien with the included tool. It helps to turn off the lights for the quest to save the collectible treasure hunter character trapped inside and possibly find a real hidden gem because this alien goo glows in the dark! Keep dissecting the available aliens until all the treasure is revealed and the 12 new treasure hunter characters have been rescued!

Cry Babies Good Night Coney
?Press her belly and let Cry Babies Good Night Coney, the softest Cry Baby of all, lull you to sleep with her five lullabies. But, if kids have trouble sleeping in the dark, Cry Babies Good Night Coney will help them feel comforted with her light-up-the-night tears that fall when her pacifier is out and glowing face when her pacifier has been returned. Suitable for every child over 18 months of age, this is one nighttime friend that turns the concept of night lights into soothing and interactive transitional play for a more peaceful slumber.

Let's Glow Studio™
?Social media users, glow-in-the-dark party planners, and creative photographers can't get enough of our Let's Glow Studio™! This kit comes with the first-ever content-creation craft kit using GlowFabric technology. Simply the templates to trace and cut the shapes to fit the theme of the video, party, or photo, then place them on clothes, hair, or skin and use the included LED StarLightClip on any cell phone, laptop, or tablet to make the selfies, promotions, or party games come to life in the dark! Retailers, don't forget to pre-order the new Let's Glow Assorted Accessories kits to go along with this highly sought-after DIY activity set. Let's Glow Studio™ is the unique way to make a splash at any nighttime event online and off!

How to Purchase Top Selling Glow-in-the-Dark Toys Like These?
For retailers and vendors, this is your chance to get glowing reviews for carrying the toys and activities kids can't wait to own! At License 2 Play, we make it easy for stores to stock up on trending products their customers are looking to buy like our glow-in-the-dark items above. Visit our registration page to let us know a little about your store and start enjoying the rewards of building your inventory around the hottest selling toys, DIY kits, and novelties around!