Mar 29, 2023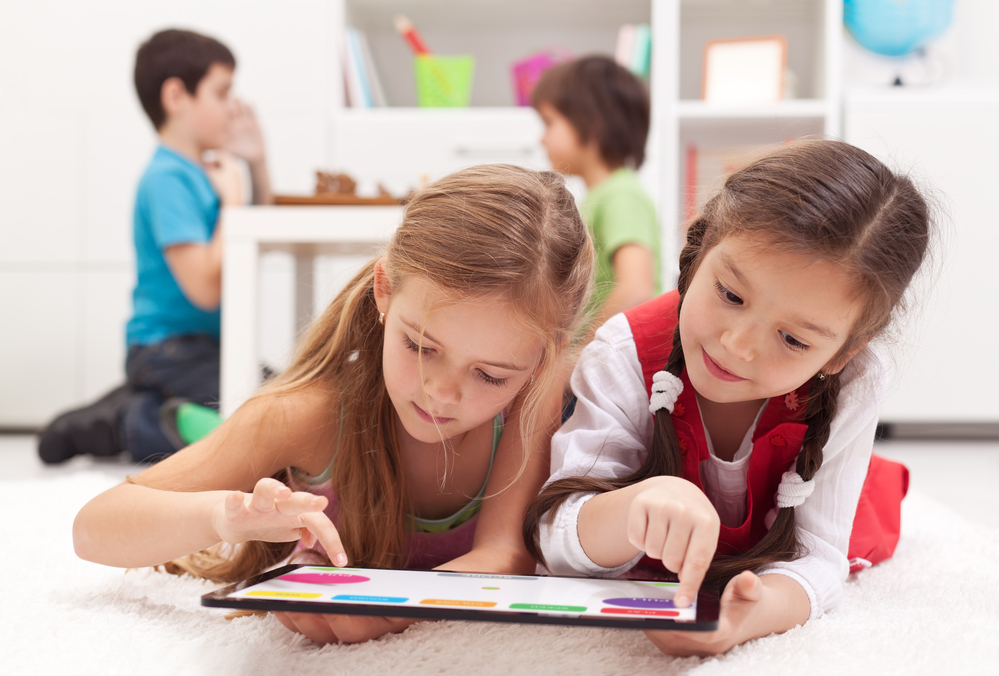 Kids love toys. That is just a fact. And toys, especially those out today, can provide your child with a world of endless fun - they can even benefit your child educationally. But, of course, it depends on the type of toy.

From tablets and TVs to toys that light up and play music - It is true that in today's world, technology is everywhere that we look. And, while some parents choose traditional toys for their kids (blocks, puzzles, dolls, action figures, etc.), technological toys benefit your child's development. Here are the benefits of both traditional and techy toys.

The Benefits of Traditional Toys
It helps To Create Social Interaction
When you think about traditional toys, what pops you're your head? Blocks? Puzzles? Board Games? The answer is all of the above. And one of the best things that playing with traditional toys can do for your child is help them create social interactions (and connections) with others.

While tech toys help your child build by learning to share and take turns, traditional toys allow everyone to play together (and at the same time). This is how they help develop and nurture social interactions (and connections) by allowing everyone to play together.


Makes Reading Easier
In today's age of technology, e-readers, tablets, and e-books, in general, have become something that is seen as typical. But did you know that screens (whether they belong to your computer, tablet, phone, or tv) produce and emit a blue light that hurts our eyes with too much use? So, while the answer is yes, kids can read books on tables and e-readers, they can only do so for a short time (due to the emitted blue light).

With traditional books, reading is easier (with the lack of blue light). And depending on the age you introduce books at, infant texture books will help your child form, develop, and nurture their curious minds (as well as their six senses. Allow them to see colors, images, words, and even feel different textures). But remember, as your child ages, make sure to upgrade their books to age-appropriate books - enhancing their reading abilities as you go.


Allows Kids To Be More Active Outside
Think about it like this. Tech toys are great for those rainy days, car trips, and even (sometimes) when you go out in public (like restaurants). But when you want your kids to be active, get some fresh air, and vitamin D, traditional toys (like balls, jump ropes, etc.) are the best toys to get your kids outside. Not only will they be learning about sports and other outdoor activities, but they will also be active - playing and learning all simultaneously!

The Benefits of Technological Toys
Builds Technological Awareness
While traditional toys are better for getting your kids up and moving around (like when playing outside with balls and jump ropes), techy toys also capture the attention of all little curious minds - while helping to build tech-related awareness.

This means that as your child ages, depending on when you introduce techy toys and how many your child has, the better their knowledge will be about technology - how to use them and how to grow into different and new types of technology.


Promotes Education
Technological toys are the perfect solution if you want to promote education while keeping your young ones entertained for hours. Many toy brands use their tech toys to promote education (like Fisher Price, Little Tike, and V-Tech). So, with the vast number of educational toys and applications (for phones and tablets), your child will have fun and learn simultaneously.


It helps To Expand Creativity
Paper and pencil are one of the most traditional ways for kids to let their creativity flow freely. But techy toys are the best way to get your kids to be creative and think outside the box. Using technological toys, like tablets and computers (when old enough), there will be endless possibilities for what their imagination and creativity can do.