May 31, 2022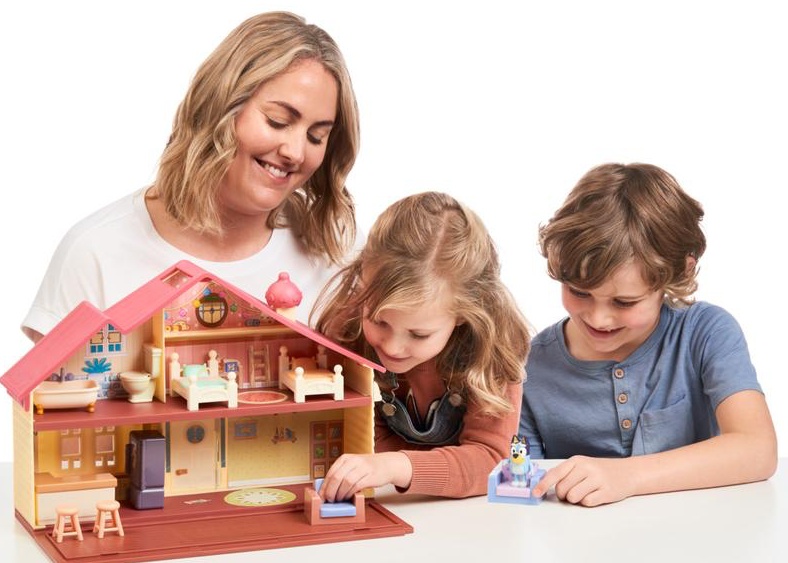 Introducing toys and games to a child may be the most effective strategy when developing a rapport. Fun activities offer a chance to communicate and build trust without the added stress or pressure that can often come with more direct forms of conversation. Try using these playtime methods to combine entertainment with conversation.

Make Play Fun for All
Building trust is easy when it starts with strategizing over a fun game or crafting storytime with figurines. Kids can laugh out loud as everyone offers input on how the storyline should go or gets surprises along the way as the game changes.

Plus, if you see a child struggling to keep pace with the competition, why not throw out the rules and make up your own? The wonderful thing about toys, DIY activities, and games is the rules can be whatever you want. Keep playtime a stress-free break in the day where each participant has an equal chance to win and watch kids light up with excitement!

Incorporate Variety
Getting to know their likes and dislikes is part of the challenge, but also a big reward in bonding with children. Take some time to test out different toys and activities. Keep in mind that it may take a few tries to feel confident when playing something new. However, the more variety you offer in terms of toys, DIY activities, or games the more you help the child practice communication skills in becoming more selective and forming preferences.

Additionally, as the child grows, the exposure to something new and different will encourage more discussions. The child will soon discover he or she has options and old favorites may be replaced with new ones as he or she learns. Therefore, instead of always sticking with what has worked in the past, try incorporating variety to maintain the child's interest.

Give Kids a Voice
If the child is struggling with social anxiety or speech development, introduce DIY activities and interactive games that require verbal instruction or answers to questions. Also, action figures and dolls can also help prompt a discussion by creating dynamic role-playing scenarios and building the story around relatable characters that seem familiar to the child and situations the child may have experienced recently.

As you play, the conversation will follow a more natural path since the focus is on accomplishing a task as opposed to a direct questioning process that can leave a child feeling anxious and stressed. This more relaxed environment allows the child to build trust and confidence as she or he explores topics through role-play or expands upon his or her vocabulary by introducing new characters, story plots, and goals.

Be Consistent with Play
Now that you are creating a low-stress and all-inclusive bonding time for children of all ages and interests, it is important to be consistent. Let the child know you are committed to setting aside time for him or her to play with tried-and-true toys and games everyone loves or take this time to explore something new that could offer more opportunities to improve the child's use of descriptive terms or continue to identify preferences and interests as she or he grows.

Make Playtime Mobile
Planning a trip that will take place during your family night? Perhaps you are running errands. Smaller toys that fit in any backpack or purse can help make playtime mobile for on-the-go communication-building exercises while presenting more opportunities for quality time together. Action figures and the World's smallest toys are particularly helpful for such occasions.

Conclusion
Whether you play at home or while visiting with extended family, playtime is a large part of bonding with your child and building trust as well as confidence. Toys, DIY activities, and games help children stay engaged in the fun while prompting them to try out new skills, such as communicating their interests and developing preferences. Therefore, make playtime a part of your family bonding routine and enjoy the many rewards of the magical world of toys.