Sep 16, 2019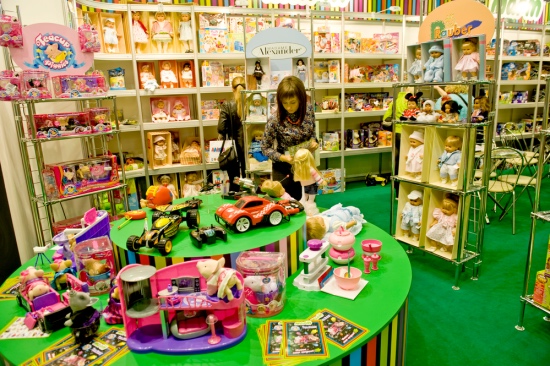 Are you opening a new retail store and looking for tips on how to purchase and sell the right toys for your customers? As both a toy manufacturer and wholesale distributor, people often contact us at License-2-Play to ask for advice on stocking and staging their shelves with products their customers will love. Seeing our clients' businesses thrive in this industry that is all about bringing joy to others makes our hearts happy. So, we created this list of our best industry hints for store owners that cover everything from ordering toys to setting up showcase displays that encourage purchasing.

Getting to Know your Customer
The first thing any business needs is a targeted audience, no matter the industry. If you are unsure what your customers will want to buy, it will be hard to stock your shelves with the correct products to turn a profit. Luckily, with a little research, you should be able to narrow down your shopping criteria considerably. It may help to think of it as if you owned a food and beverage store. Would you open the type of store that sold a wide variety of appetizers, entrees, and desserts or would you concentrate solely on desserts?

Now that you have an idea of the type of toys you want to sell and the customers you want to attract, many people mistakenly start purchasing products for their stores. We recommend one more step before unleashing the shopping spree fun. Take some time to first learn what those target consumers are already buying from your competitors as well as what you can offer them that they cannot find by shopping elsewhere. This step takes a considerable amount of time and effort, but it pays in this $21.6 billion industry to have a unique spin that catches your shopper's eye and produces loyal customers that will chat up to your store to their friends and return again and again for more purchases.

How to Register with your Wholesaler or Distributor
Although there are different processes used depending on the wholesaler, manufacturer or distributor, we always recommend sending the company an email with your sales tax ID in advance of when you would like to start purchasing. For us, you would simply send it to: sales@license-2-play.com. Once approved, the company enables you to view pricing and place your order.

One note of shopping caution for all new retailers- We sell Poonicorns that are hilarious to look at and fun to squeeze, but we are guessing you wouldn't much care for stepping in what the Poonicorn represents legally speaking. Therefore, we feel you should know there are legal issues with ordering from companies that do not have the proper licensing in place to produce and/or sell those products. All of our products are fully licensed either because we are the manufacturer of the original product or we have obtained the license to produce and/or sell the product from the manufacturer. For our customers' convenience and peace of mind, we post our answers to licensing concerns on the FAQ page of our website. For other toy wholesalers and distributors, you may want to contact them directly before purchasing should you be unable to find satisfactory answers on their websites.

Estimating a Delivery Time
Remember that movie "Jingle All the Way" with Arnold Schwarzeneggar before he entered politics? There was a big scene where he played a dad looking for a popular toy called a Turbo Man that is sold out. The reality is the phrase "out-of-stock" can cause a loss of sales for store owners. To avoid this pitfall, it is best to order well in advance of the intended stocking date in case something unexpected happens during distribution and shipping that delays your arrival time. If you need the items by a specific date, contact your supplier with that information. Also, attending the Toy Fair in New York each year and monitoring which toys create the most chatter from your customers will keep your finger on the pulse of the industry and help you determine the volume of each item you need to order.

Set the Store to Explore
At this point, you know who you are marketing towards, what you are selling, and how to stock your inventory. If you have ever been house hunting or watched HGTV, you know gorgeous staging helps buyers envision themselves in the home. For retailers selling online, make sure you have professional pictures of your products. Often times, these pictures may be obtained by requesting permission from the manufacturer to use their promotional materials. The photos will allow consumers to learn more about your products and feel more confident in purchasing from you.

In a physical store, try using the up-close experience to your sales advantage by creating an inviting space for children to play with the toys that are recently launched, unfamiliar, or not selling well. You can also set up some building sets for interactive play that will keep children occupied and parents shopping longer. Display less expensive seasonal or travel-sized items on or near the countertops for quick impulse buys.

Arguably, the hardest part of setting up a retail store is in the early stages when you are trying to decide what to sell and how to get that product. After that, your pricing can be the lowest, your store can boast the best play center while Mom and Dad shop or your unmatched customer service can be the reason your customers will think of your store before shopping anywhere else. Whatever your unique difference is what sets you apart and hopefully results in a large loyal group of shoppers, we wish you the best in this exciting adventure into what we think is the most amazing industry that helps turn dreams into a reality kids can enjoy exploring.