Apr 15, 2022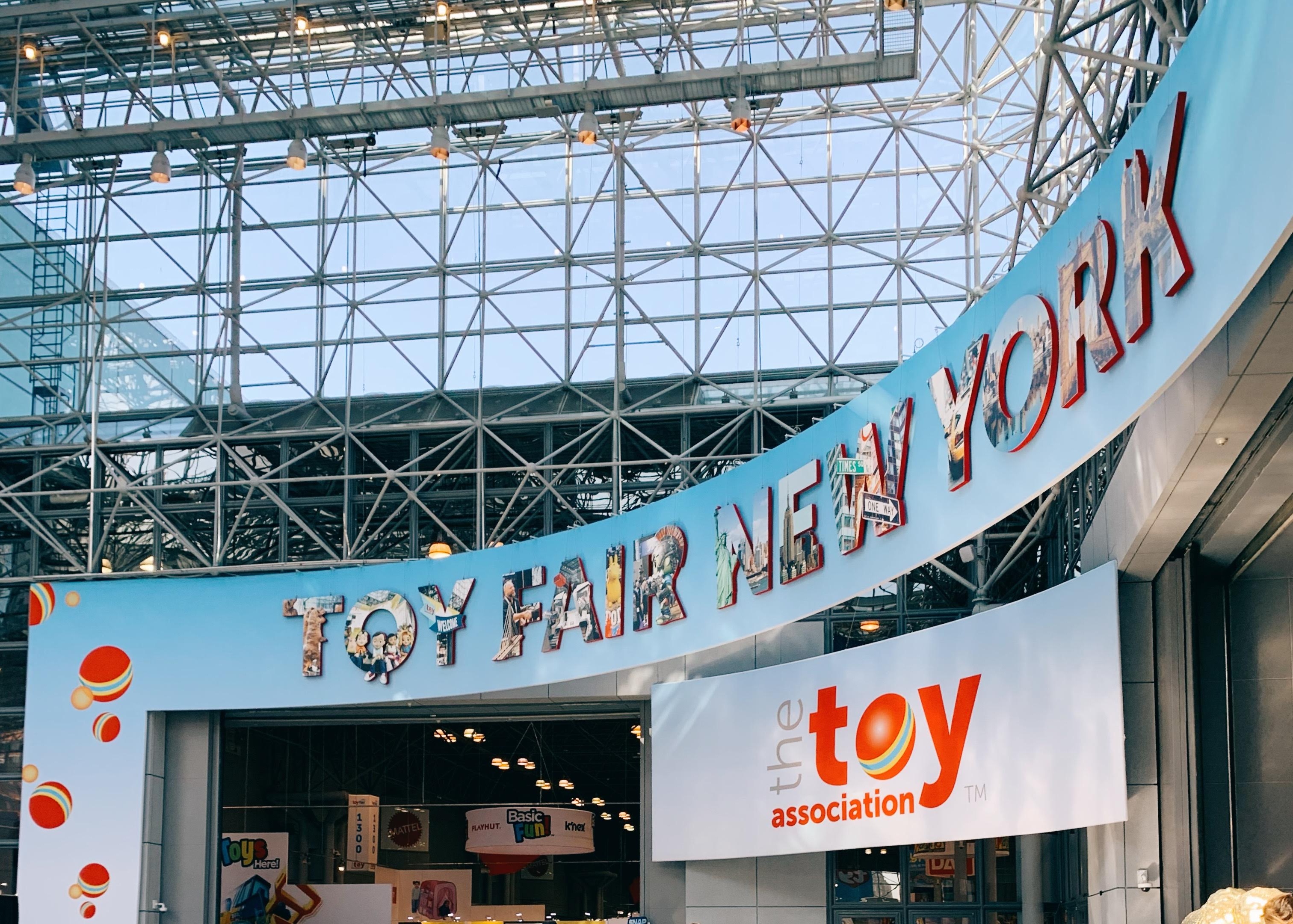 Since Toy Fair New York (NY) was canceled in January of this year amid COVID concerns, many toy industry professionals and buyers have been asking if any Toy Fair events are being scheduled for 2022 and 2023. The short answer is - yes. But, there are a few differences. Here's what you can expect.
What is Toy Fair NY?
Renowned as the "largest toy, play and youth entertainment marketplace in the Western Hemisphere", Toy Fair NY is the place to be each year for merchants, manufacturers, designers, licensors, buyers, and researchers. Why? Toy Fair NY offers a chance to explore the latest trends in the toy industry, introduce or discover new products, buy at the highest margins, and develop phenomenal business relationships.

Since the event boasts over 1,000 exhibitors and 30,000 play professionals, the opportunities for growing one's business or expanding knowledge about a segment of this $27 billion industry while attending are nearly limitless. In other words, it's more than just another trade show - it's Toy Fair NY!
Visit Dallas for Demos and Holiday Deals
Seasoned toy industry experts and newcomers alike were clearly disappointed when The Toy Association announced the cancellation of the 2022 Toy Fair NY. The good news? Voices were heard and a one-time fall marketplace was scheduled to take place in Dallas, Texas at the Dallas Market Center on September 20th. The event is called the 2023 Preview & 2022 Holiday Market, and it's going to be the location of this year's Toy of the Year (TOTY) Awards. Of course, this won't be the week-long adventure in New York we play professionals look forward to all year long. But, what it will do is give toy enthusiasts a three-day opportunity to greet valued customers and business contacts as well as make new connections while getting an up-close look at this year's hottest selling trends.

Toy Fair Everywhere
Love the Toy Fair NY so much you wish it could be a year-long event? Wish granted - well, sort of. Introducing Toy Fair Everywhere, a flexible way to stay connected to the industry 24x7 as you buy or sell products through a beautifully designed digital showroom. We're talkin' unlimited space for pics, videos, deals, and details. Plus, through Toy Fair Everywhere, buyers can schedule demos and Q&A appointments to chat with related businesses such as wholesalers and manufacturers. Therefore, while the in-person demos and handshakes will have to be postponed until the next live event, the excitement of discovery and purchasing or selling trending toys, games, and DIY crafts at high margins are available to enjoy anytime and, as the name implies, everywhere.

New Fall Dates for 2023
Have you ever wondered if Toy Fair NY was taking place a little early to gauge the hottest selling products for that year? The Toy Association listened to concerns about the traditional timing and began taking prompt action to move the Toy Fair NY 2023 to a new fall date. That's right! Toy Fair NY is now going to be hosted at the Jacob K. Javits Center starting September 30th and ending on October 3rd. This shift will also allow manufacturers, wholesalers, and retailers a chance to promote and provide more support for products that have been nominated for a TOTY award. The argument being it can be difficult to determine which items will be crowned the king or queen of each category when the sales year has barely begun. By late September, the hunt will be on for holiday must-haves just in time for the winners to be revealed.

Planning Tips for Fall of Next Year
It may seem far away, but September 30th, 2023 will be here before we know it and there is a lot to do beforehand to prepare! By taking a few planning steps now, your budget and checklist for what you hope to accomplish during the trade show will thank you later.

If it's one thing we have all learned during the pandemic it's the value of trip insurance. Be sure to select a company and plan in advance of making travel arrangements while you have time to do a little research. Speaking of research, you may also want to spend some time exploring the closest hotels to the Jacob K. Javits Center and booking your travel arrangements before the rooms are all filled with Toy Fair fans from around the globe or the rates go up.

Once the summer of 2023 rolls around, it'll be time to plan out your visit so you don't miss out on making an important contact, viewing a demo, or getting the best price on top products you want to sell. The Toy Fair NY website will be full of helpful information, such as a map of the exhibitor booths and a listing of attending companies as well as how to contact their representatives to ask a question or request a demo. For more tips and strategies visit our article on how to make the most of your Toy Fair NY trip.