Jun 15, 2021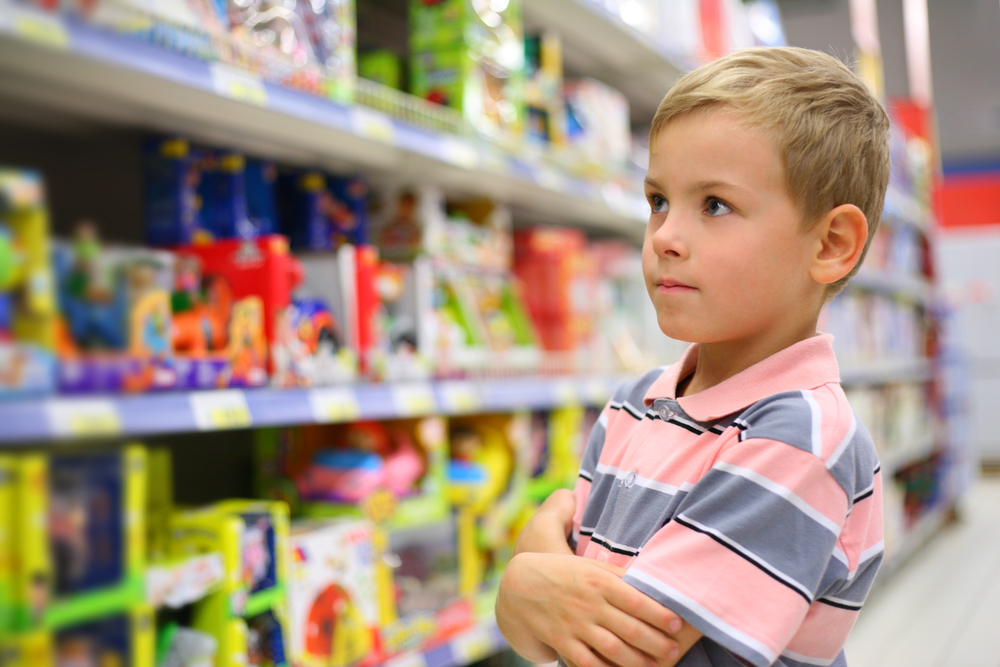 There are a number of ways to make sure the toys you stock are going to sell quickly. However, to find the best sellers, one thing is clear. You will need to consistently do your research throughout the year or find a toy wholesaler who does it for you. How do you know if the product will attract shoppers and convert browsing interest into sales? Here are five signs you are on the right track!

Your Toys are Based on Popular Characters
Whether you are a new retail store owner or you are a seasoned pro at purchasing, it is critically important to keep track of the most-watched media productions as well as those that are about to be released in the upcoming months. This way, your inventory will be current with industry demand when it comes to parents shopping for beloved characters from cartoons like "CoComelon", "Peppa Pig", and "Love Diana" or movies like "Space Jam, a New Legacy". One reason these products are perfect for retailers is they sell themselves, once shoppers know where to find them. A note of caution - although these toys will likely sell for years to come, this is one area where you will have to stay vigilant about new toy trends including plushies, figurines, and related games to stay competitive and earn a reputation for selling the most sought-after toys around!

The Products are Fun for a Wide Age Range
Bringing teens and young children together for family night is much easier to accomplish with toys and activities that can be performed individually. This eliminates a need for competition yet still maintains the excitement of creating something super cool! Help families find the joy in arts and crafts time by stocking DIY kits like Studio Creator Video Maker Kit, Art Lab Pouring Art Studio, and Swirl and Style Tie Dye Design Station. These items are a hit with people of all ages and, if you offer a large selection, they can prompt return purchases for the next family night.

You Stock Goopy Toys That Don't Take Lot of Clean-Up
That's right, the ooey gooier the better! Kids and parents alike love toys that ooze and splat like So Slime, Foam Alive, and Funatic Foam. There is something so satisfying about playing with these shape-shifting textures. But, the best selling feature for Mom and Dad is the lack of mess they will have to clean up after playtime ends. So, the trick to stocking the right products for this category of toys is to be sure these shapeless wonders come with everything needed to unleash the laughter and not much effort required to clean up at dinner time.

Toys Nominated for a TOTY are on Display
When the top toy and buyer experts list the nominated TOTY products each year, that's an excellent opportunity to see what's hot and why people love it! Showcase some or all of these items, along with engaging descriptions, in your store both on and offline to introduce the products making the biggest splash with the industry pros to more shoppers. Examples include Heroes of Goo Jit Zu, Treasure X, Squeakee, and Scruff a Luvs.

Heavily Advertised Toys are Being Promoted in Your Store
In addition to the above, don't forget about the power of commercials. Toys that are featured in advertisements, such as Cats vs Pickles characters and the Selfie Creator LED light kit, are being viewed by a larger audience than other toys. This means more people are likely going to be searching for them in stores like yours. What's better than that? Much like the media production characters, these heavily advertised toys have already done the work of attracting sales. All that's left to do for these items is to stock your shelves and help shoppers find them.
Looking for an Easier Way to Select Toys for Your Store?
Of course, all that research can leave less time for core business tasks. The great news is by shopping at License 2 Play, you can browse with peace of mind knowing you are stocking your inventory with this year's best sellers! Staying up on the latest toy industry trends is our passion, and we are proud to offer the most popular toys, games, and novelties that boost sales for our clients, build skills for young minds, and bring families closer together. Register with us by completing our online form. It's safe, secure, and unbelievably easy! Start today!