Jun 01, 2022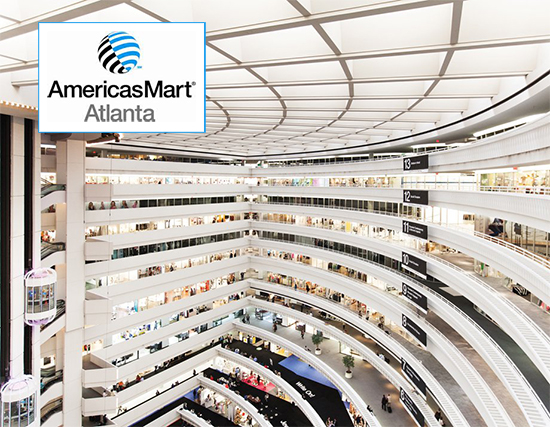 Want to put your retail store on the map? The Atlanta Gift Show offers many benefits such as networking, showcasing your brand to new buyers, and discovering innovative products and services that can help put your retail business on the fast track for growth.

What is the Atlanta Market?
The week of July 12th, the Atlanta Market will boast over 7.7 million square feet of products for buyers to discover close up and in person. As you may imagine, this show attracts over 8,000 brands that can inspire and excite even the most established retail store owners. Imagine finding everything your store needs to attract online and in-store shoppers in one convenient location during one exhilarating week of demos, meet & greets, and unbelievable bargains with manufacturers and wholesalers. If you are looking for the top trends at high margins for your retail store without having to trust online purchasing, this is the place to go!

What Does the Atlanta Gift Show Offer Retailers?
1. The Top Selling Gift Items Of 2022
If you want to stay in the know about the latest product buying trends, then the Atlanta Market is the event to attend. Each year, vendors go out of their way to bring fresh ideas to the table. Year after year, they bring their A-game, and this year will be no exception! Plus, it could not have come at a better time as retailers, resellers, wholesalers, distributors, and manufacturers are eagerly anticipating the opportunity to refresh their inventory, cultivate mutually beneficial relationships, and, of course, get the word out about their businesses.

In other words, it's a wonderful time to be a retail store owner or manager and the Atlanta Gift Show can highlight all of the reasons the best is yet to come! But, be sure to keep that shopping trolley within reaching distance. You won't be able to resist splurging on some of the unique finds and hot-selling gifting items!

2. Gifts from All Categories
The products you'll see this year include holiday or seasonal items and a large array of gifting merchandise for your home, garden, wardrobe, family time, and personal care. There will be outdoor items, home decor items, trinkets, gizmos, skincare, and, of course, a large assortment of the latest toys!

3. Over 8K Brands You Love
At this Atlanta gift show, the spirit of giving is always in style. Each vendor brings out their best-selling products across all areas of interest to make sure that there's truly something for everyone! Also, with so many established brands you know and trust in attendance, you won't have a hard time finding and stocking up on new inventory that you know will sell fast. But, if you prefer to see each product before you make your purchase, you can simply head over to the Exhibit Directory online and look up the vendor's booth number and location. For example, our booth is #B2 7-772. You can even use this information to develop a discovery plan ahead of time before you attend.

4. Build Relationships with Other Buyers from All Over the World!
Have you ever wished you had someone in your industry to offer advice or discuss some of the challenges you face as a retail store owner or manager? Buyers from all 50 States and over 70 countries attend the Atlanta Gift Show every year. That means you'll have plenty of opportunities to mingle with like-minded people and learn about what has been working for other retailers and pitfalls to avoid. Plus, this is the perfect casual atmosphere to exchange tips and tricks of the trade or develop effective marketing strategies. The possibilities are endless!

Meet Us There!
There's never been a better time to up your game by revamping your shop with the hottest-selling inventory that allows you to align with what customers are searching for and looking to purchase in 2022. The great news is it's not too late to register to attend the 2022 Atlanta Market to discover such products and bring them to your store! By attending the premier Atlanta gift show, you can get a glimpse of the latest gifting trends and industry forecasts while being able to scope out your competition. Invest in your business and register to attend today and don't forget to stop by to greet our friendly and knowledgeable team who can't wait to meet you at our booth #B2 7-772. We'll see you there!