Oct 01, 2021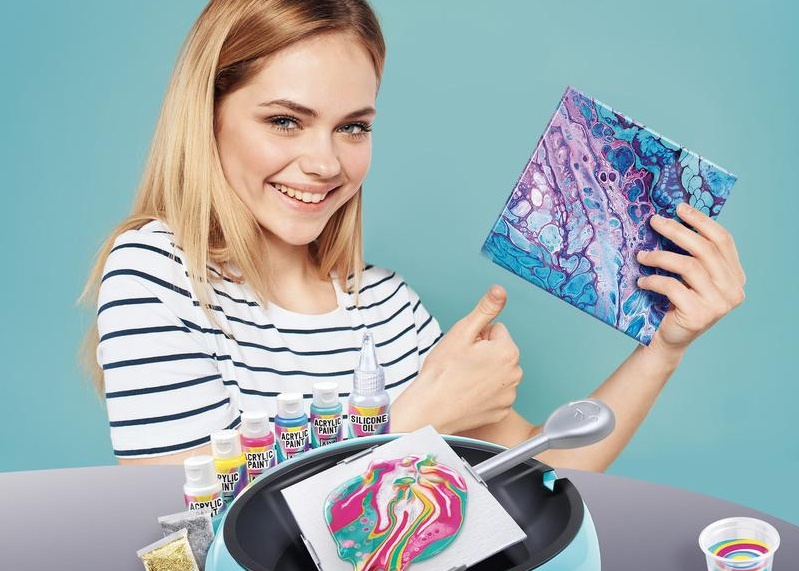 Looking for a quick way to boost your retail sales? Adding DIY craft kits to your inventory will attract a wider audience to your physical or online store and pair perfectly with most any family-centered items you already sell. Check out these five reasons DIY craft kits could be a quick solution for generating more traffic and leads for your retail store.

Items the Whole Family can Enjoy
When you think of items that sell fast, the first thing that may come to mind is how many of your customers would be interested in that product. For example, clothing has to be the right size, material, style, gender, and price for a shopper to make a purchase. Household items have to follow certain aesthetic and craftsmanship rules as well as be priced in the shopper's budget. Even then, if the customer was not planning on buying the clothing or household items before browsing in your store, the customer may leave empty-handed.

Therefore, having something affordable that appeals to people of all ages, size, and gender that does not have to blend with the decor at home can make an ideal addition to any retail inventory. DIY craft kits are fun for families, parties, date nights, college stress busters, science experiments, and multi-generational bonding moments. Many of these kits are also wonderful options for those with sensory issues. By appealing to a wider audience, DIY craft kits offer an enticement to shop and make a purchase in your store for new customers or individuals who are just passing by.

Perfect for Off-Screen Hours
One thing you can count on for increased sales opportunities, parents are always actively searching for ways to keep the kids entertained during those power-down moments at home when the electronics are turned off or put away. This includes adult off-screen hours as well. Whether stuck inside on a rainy day or using the DIY craft kit as a way to build confidence and create something post-worthy, these items are an engaging alternative to television or video games.

Ideal for Sleepovers and Parties
As mentioned, DIY activity kits like making one's own scented bath bombs, artwork, or tie-dye t-shirts can be key to keeping a crowd entertained during a party or sleepover. Kids of all ages will have a blast adding their own creative blinged-out or colorful twist. As a bonus, they make excellent gifts for the host or party gifts that guests will want to use or show off after it's for parents to arrive to pick up their kids. Plus, the wholesale DIY craft kits sold at License 2 Play are parent-approved because they do not make a large mess, come with everything needed to create a one-of-a-kind gift everyone will love and require very little clean-up!

Variety is the Key
In addition to appealing to a wider audience, incorporating a larger variety of products in your store inventory is an excellent sales-boosting strategy. If you have a specialty store, the key is adding a few items that are outside of the specialty yet do not take a large amount of visual space to detract from the primary focus. DIY craft kits take up very little space, are easily stacked, and can be placed near the check-out counter or in a display of their own without visually interrupting the store layout.

Examples of DIY Craft Kits
Ready to stock up on a few of the most popular DIY craft kits to boost your retail store sales? At License 2 Play, we carry a wide assortment of fast-selling kits that appeal to people of all ages. Examples include our most popular items include our slime kits, bath bombs, lip gloss, glow jars, friendship bracelets, tie-dye and art studios, and ASMR sand kits. View our entire inventory on our website and be sure to register your store online with us to stock up on the hottest toys, games, DIY crafts, and novelties on the market.