Sep 03, 2019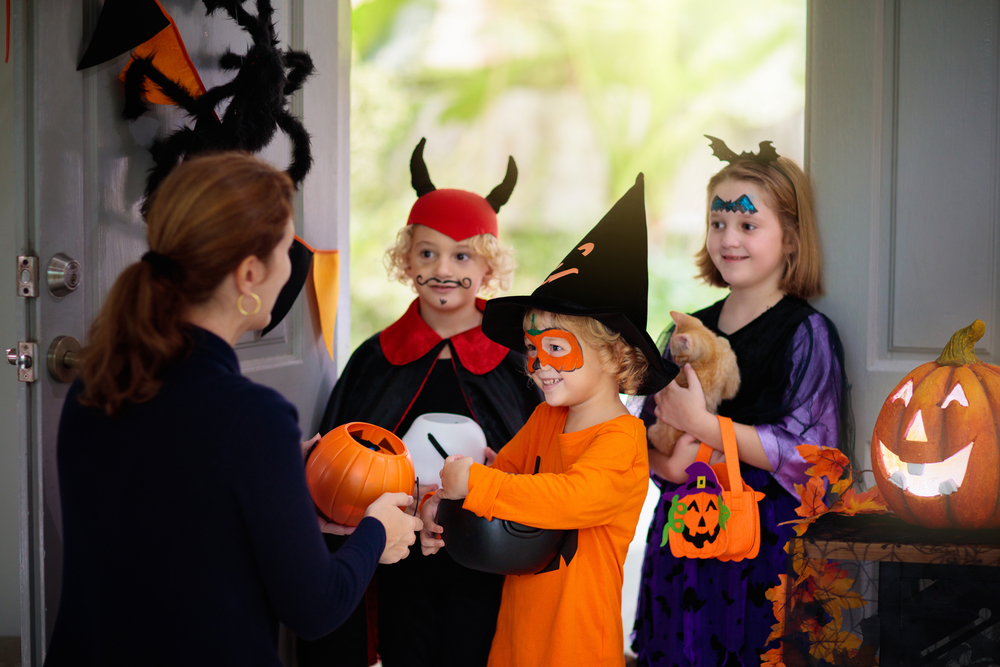 Halloween is all about dressing up in your spooky best and hoping for more treats than tricks. Stock your store with a little of both from License-2-Play so customers can take their pick. With these popular items, there is sure to be something every child or zombie will love!

Breakfast Monsters
They say to start the day out right with a tasty wholesome meal like...EEEEK! Ever had breakfast with a monster? No? We highly recommend it with these breakfast foods that were transformed by renowned artist Heidi Kenney from ordinary yet delicious treats into spooky though somehow satisfyingly squishy tricks! Though these adorably quirky plush toys should probably come with a warning that children may never again look at a slice of orange the same way, customers with younger children will appreciate this toy collection that people of all ages can enjoy. Plus, in the spirit of Halloween, the children will not know which toy they have until they open the box to find out! Can you hear the screams at the breakfast table already? There are nine Breakfast Monsters to collect for nine times the screams, so stock up on these creepy yet frighteningly cuddle-worthy monsters causing mayhem in kitchens everywhere.

Mego Villain & Monsters
Normally, you root for the heroes. We get it. They swoop in and save the day with their special hero powers. But, where is the applause after a villain works night and day to come up with a scheme to conquer the world that just might have worked had it not been for those pesky superheroes? Thanks to Halloween, villains and monsters alike are finally able to receive their public appreciation for the evil masterminds and horrifying figures they are. You can now purchase a limited selection of Mego horror action figures for some of the most feared characters in movie and television history. Available characters include Pennywise, Dracula, Werewolf, Frankenstein, Dark Nosferatu, Headless Horseman, Egyptian Mummies, Phantom of the Opera, Freddy Krueger from "Nightmare on Elm Street", the Joker, and the Invisible Man. Plus, some of these figurines glow in the dark! Imagine your customers' children lighting their way through the streets during trick-or-treat time with a glow-in-the-dark Dracula!

Halloween Candy
Alright, so we have talked about toys with quality spooky reputations. But, you may be asking where are the treats to go with this holiday's festivities? Never fear. We have your customers covered with items like Sugar Skulls, Despicable Me Minions Fart Gun candy, Alien Head Sours, Sour Slime candy, Zombie Survival energy drinks, and, of course, Resident Evil T-Virus Antidote energy drinks because who has time to stop for antidote medical care on Halloween night? There won't be a zombie apocalypse, alien invasion or minion madness these items can't either sour or help make a touch sweeter.

Slime that Glows!
We sell glittery slime, color-changing slime, stretchy bouncy slime, and, yes, glow-in-the-dark slime. If your customers want to add oozing slime to their Halloween decorations, they need this glowing slime that trick-or-treaters can see from the street before they arrive at the haunted site to have a closer look. Sold in blind bags and a 3-pack, this product will provide lots of festive giggly fun for kids of all ages. As a bonus, this is DIY craft is Mom approved as it leaves no mess to clean up. All customers need is a little water and voila! Goopy slime!

Mad Lab Minis
Like the idea of monsters and slime combined? Wow! Great minds really do think alike! We believe your customers shouldn't have to choose between something gross and gooey and something terrifying. Mad Lab Minis are predatory creatures that have been carefully preserved in geoslime, biosand and teraclay awaiting the day when they can be released back into the wild. But, the fun does not stop there. Once removed from their slumber chamber, these creatures can be mixed with others to form a new and mysterious creature that has not been found in nature before now.

Whether your shoppers are searching for a spooky toy to spice up their holiday family time, Halloween tricks that will make kids do a double-take or a unique treat that will get kids' attention, you can find it all in our catalog of products available for purchase. Browse from several terror-producing products that will scare away pesky siblings, add dramatic slimy effects to home decorations, or turn breakfast into a creative discussion filled with laughter and plenty of "ooooh's"! With these products, your customers will have all they need to celebrate this spooktacular holiday.