Oct 28, 2021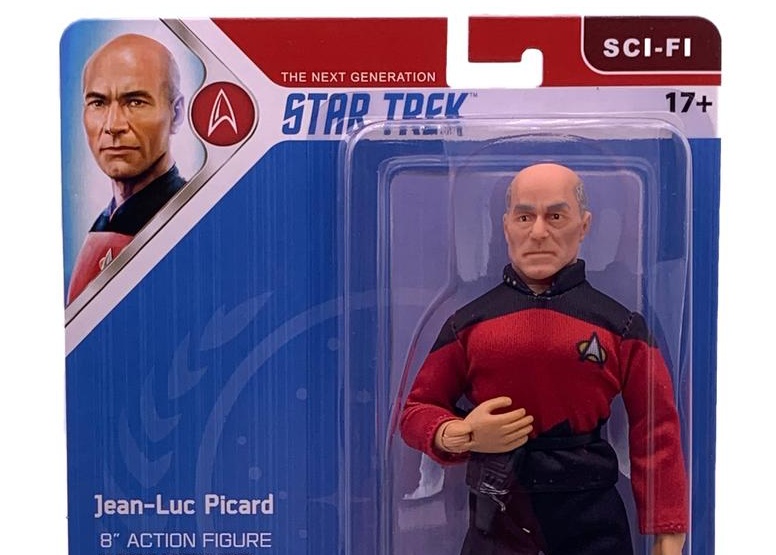 License 2 Play offers an impressive collection of the most beloved and collected wholesale Mego characters. With14 points of articulation along with original quality and detail, these legendary replicas are ready to ship to your retail store. Take a closer look at these top-selling categories and see which characters your inventory has been missing.

What is Mego?
With the idea of creating licensed action figures based on celebrities and popular movie characters, Marty Abrams turned his father's company into a legacy that touches the lives of multiple generations. Starting in 1971, Marty successfully began engineering this toy line that would later take his company global and coin him "The Father of Action Figures". This brilliant strategy enabled the Mego Corporation to become a household name for children and collectors alike.

Today, License 2 Play is helping store owners and vendors stock their Mego displays with an exciting wholesale lineup of both the most classic characters and more recently added 8-inch action figures with 14-point articulation that were crafted using popular licenses from CBS, Warner Brothers, Sony, and Epic. Use these categories to attract more shoppers and ensure your store has them all!

Stan Lee
The most recognizable man in comic book history is arguably Stan Lee who wrote the legendary DC comics and is credited with co-creating the Marvel series as well. Stan Lee was known for playing a large role in the development of globally-recognized heroes and villains that have left people of all ages cheering on the courageous defenders of the universe for more than 80 years. Our Mego Stan Lee action figure comes in two variations. Spiderman enthusiasts will love the web hands while the original pose is equally popular. Check back with License 2 Play for more additions to the Mego line-up of iconic individuals as we continue to bring you the best sellers available at wholesale pricing!

DC Comic Characters
They're all here! Your top collection of wholesale Mego action figures based on favorite DC characters are in stock and ready to ship to your business location. From Batman and Superman to the Flash and Green Lantern, the DC hero and villain characters continue the action off-screen by allowing children to create their own battle scenes to defend the citizens and save the world until the next villainous attack.

Villians Everyone Loves to Defeat
When planning your Mego display, don't forget about the infamous villains. Fans who appreciate classic horror films will go crazy over your store collection of the most fighting characters that made the world scream like Hannibal Lecter, Killer Klowns, Pennywise, The Phantom of the Opera, and, of course, Dracula and Frankenstein. View the full list of these terrifying characters on our website.

Planet of the Apes?
Those who remember the "Planet of the Apes" from childhood will get a kick out of buying the lead characters from your Mego collection. Best of all, there were five movies in all starting in 1968 with the most recent debuting in 2001, which means multiple generations can bond together over playing out movie scenes in their living rooms using these posable action figures with 14-point articulation.

Star Trek
Another series that began in the 1960s and has continued to make a splash in the world of cinema as recently as 2016 with the hit movie "Star Trek Beyond". But, it's the early days of the nostalgic tv series that allowed these beloved characters to enter the hearts of Star Trek fans everywhere and taught them to believe that there is always hope for a brighter future, even in the darkest of times when your ship is far from home. Our wholesale action figures resemble the original cast, such as Captain Kirk, Captain Picard, and Kang the Klingon.

Current Trending Movies
?Not to leave younger Mego fans out, kids will go crazy over the Avatar who mastered four elements in the 2010 movie "The Last Airbender". With all the quality detailing one would expect from Mego toys, the elements are theirs to command as they protect the world from all that would threaten imminent destruction.

How to Buy Wholesale Mego Action Figures
License 2 Play makes stocking your Mego action figure display as easy as 1…2…3! Simply fill out our online form to register your business with us. Once approved, you will be able to shop our website with built-in intuitive navigation features and select from our extensive collection of Mego's top sellers. Then, use our safe and secure checkout to complete your order and enjoy the excitement of attracting movie fans and Mego collectors from nearby or around the globe!