May 05, 2017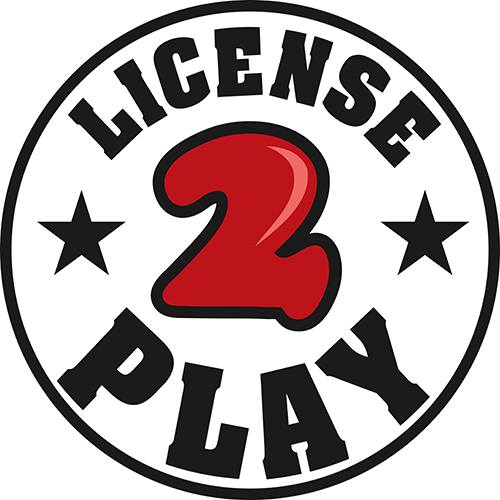 License 2 Play offers some of the most popular, bestselling, and well-known toys available, and when it comes to retail shopping, their wholesale toys are guaranteed to fly off shelves. The company distributes everything from blind boxes that contain surprise figures to card games, tiny toys, and spinners to keep kids engaged and having fun.

These small, inexpensive, and totally portable toys are hot sellers in stores due to their convenience, tiny size, and fun factor, making them perfect for party favors, stocking stuffers, grab bag goodies, or a travel tote for kids on a road trip. Perfect for the aisle leading up to the cash register, these pocket-sized goodies are easily grabbed by kids! Check out some of the manufacturer's number one picks for wholesale toys this season, and get on board for fun!

Shopkins
One of the hottest toys around, Shopkins have covered the country in cuteness. These food-themed collectibles feature some of the tiniest figurines you've ever seen, each with its own unique face and colorful appearance. Kids love collecting the various characters and adding them to playsets, carriers, and homes. When it comes to wholesale Boston America Corp. items, choose from delicious Shopkins fruit gummy snacks, crunchy themed candy, and scented lip balms that smell like donuts or cookies, along with the popular toys kids love.

Fidget Spinners
Originally created to soothe and calm kids with sensory issues, including autism, fidget spinners have taken off in popularity with just about everyone. Kids love how the low-tech toys keep them occupied, and adults enjoy the stress reduction qualities that come with the consistent spinning. Affordable and easy to use, wholesale License 2 Play toys are perfect for tucking in a bag for long trips or keeping on your desk. Available in a variety of colors, these spinners are sure to spin their way into your heart and keep customers coming back for more!

World's Smallest
Have you ever seen an arcade game that fits into the palm of your hand? World's Smallest toys are a really fun way to play with retro toys, including a miniature Rubik's Cube, tiny army men, and a super small Etch A Sketch. The toys really work, and the novelty of their size makes them not only fun gifts but really cool to play with! All of the toys are complete replicas of their larger counterparts, making them a really neat addition to a toy collector's shelf or a unique way for kids to pass the time. Wholesale License 2 Play World's Smallest toys may be little in size, but they are definitely giant on fun!

Despicable Me Blind Box
Remember Gru, his adorable adopted daughters, and his hilarious yellow Minions? They are back this summer with the third installment in this beloved children's movie series. License 2 Play offers a surprise in every box with the Despicable Me blind box set. Instead of figurines, these blind boxes contain adorable plush Minions! Each Minion has a different outfit and look, making them collectible for kids who love the antics of the fast-talking, beloved yellow men. Blind boxes are all the rage right now, and they are perfect for last-minute purchases on your way out of any store. Kids love to collect an entire series, and with the popularity of "Despicable Me," it's not surprising that these little yellow guys are a top seller!

Beauty and the Beast
After the success of the recent live-action version of the Disney classic, Beauty and the Beast wholesale License 2 Play toys are hard to keep on shelves! We offer a variety of movie-themed toys and items, including an adorable Mrs. Potts teapot (along with matching teacups!) as well as Belle dress-up clothes and accessories. Precious Belle dolls are perfect for small princesses to play with, dress, and take along with them as a cute companion! Little girls love Disney princesses, and these toys are no exception.

Fake News Card Game
Card games are portable, easy, and a fun way for a group of people to get together and enjoy a good time. The Fake News Card Game is a fast game that happens quickly; each player determines which card offers real news or 'alternative facts!' A timely game in this political climate, this politically-themed game may lead to many laughs, so be prepared! Wholesale License 2 Play toys and games create fun for everyone, even adults, as evidenced by this grown-up game that will have your friends and family in stitches! Perfect for parties, this game travels well for on-the-go play.

LEGO ClicTime
Learning to tell time can be confusing, but when kids put on an awesome, LEGO-themed ClicTime watch, it becomes fun! Inspired by some of the most popular LEGO building sets and themes, wholesale License 2 Play offers these entertaining watches that also turn into toys. Kids can customize their watch with additional LEGO bricks, and add a character to their watch, too. Some popular designs include the LEGO Friends series, LEGO City, and of course, LEGO Super Heroes, with characters like Superman and Wonder Woman adorning these terrific timepieces. Perfect for kids who love LEGOs and are just learning how time works, these watches take the guesswork out of numbers and add in the fun.