Dec 18, 2017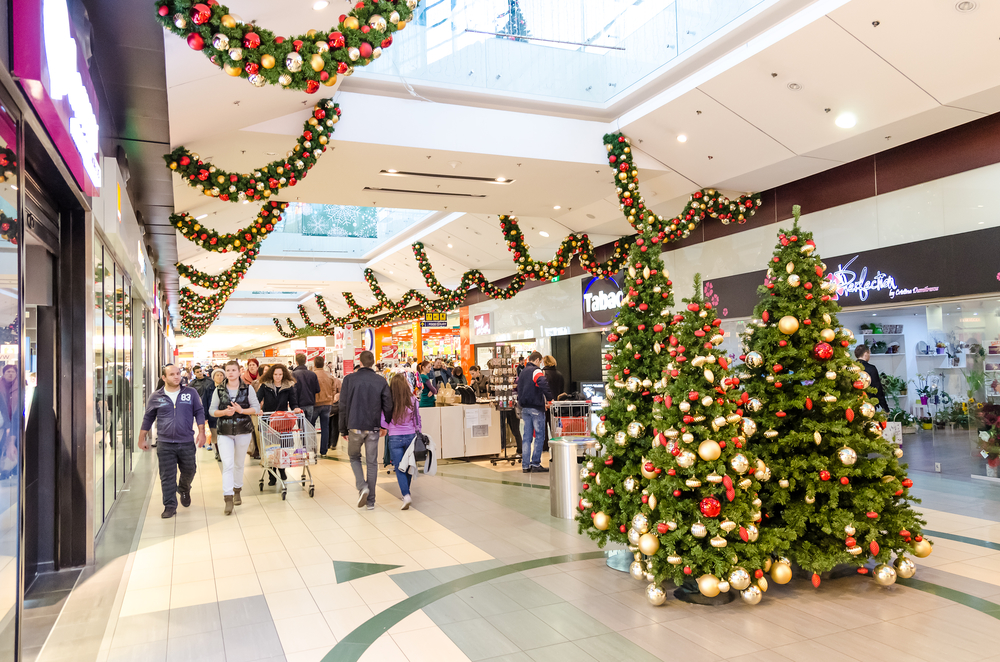 The year is almost over. And while your store is probably the busiest it's been all year, you may not be doing enough to take advantage of this month's opportunities. In any case, it doesn't hurt to brainstorm how you can lure in those customers even after Christmas is over. Your regular marketing strategies can stay in place, but you may need a little extra boost to finish the year 2017 with a bang.
Team Up with a Local Business
As much as the entire country is in a frenzy of shopping from Thanksgiving to Christmas, most of them are really tired of buying things after the presents have been unwrapped. Now they just want to relax, spend time with their family, and ring in the New Year. That doesn't mean they won't leave the house to browse through stores. After all, many customers will be standing in line again the day after Christmas to return unwanted or defective items. That's your chance to make another sale.
Ideally, you should team up with a local business that's not far from you. When customers buy from you, they can get a discount or coupon for the other business and vice versa. It's nice if your products correlate a little without competing directly. But it could even be a totally different kind of store. For example, customers who buy kids' shoes will also need toys for kids, but they don't buy them at the same store. That's the perfect opportunity for both of these retailers to refer to each other.
Have an After-Christmas Sale
People are looking for great deals every day starting on Black Friday, trying to reduce how much they spend on Christmas gifts. After Christmas is over, the pressure is off. And that's actually when people will go back to shopping for themselves. Even kids may use their cash gifts to buy some toys they really wanted to for Christmas but didn't get. When they see that you have the things they're looking for on sale, they will be thrilled and return for more.
The thing is no matter how many toys a child gets for Christmas, there is always another toy they might like to have. Parents could even take the opportunity to shop for birthday presents early during after-Christmas sales. Instead of buying a toy, they may also be looking for activities to entertain their kids until school starts up again.
Entertain the Kids
When the kids are out of school for more than a few days, entertaining them can become a challenge. That's especially the case when it's too cold to send them outside. Parents will be looking for places they can take their kids to get them out of the house. That's your chance to shine by scheduling crafty times or something similar at your store. It's important to advertise the date in your store as soon as you can. You can even hand out fliers to your customers when you ring them up. The people who are going Christmas shopping for toys will likely appreciate the thoughtfulness.
When you schedule activities of any kind, it's a good idea to relate them to the inventory you have on hand. For example, when you allow each of your guests age 10 and under to make a pet or a necklace with beads, it's important to have that particular product stocked in view. If the kids like the activity, parents are likely to buy the kit for more fun at home. You can also put similar items next to the special item to boost your sales. You can even offer a deal, such as buy one, get one 50% off to move more merchandise.
Focus on Indoor Activities
After Christmas, most families will settle down a little bit and figure out what to do for New Year's Eve. Since this is usually not the season to go outside much, they'll be looking for indoor activities. This could be a great time to revive the board game selection in your store. You can make it easy for parents by clearly sorting the games by age. Crafts are also a good idea to entertain the kids while they're out of school. The end result could even be edible things, such as the chocolate surprise egg maker. Puzzles are also great, because they take a while to complete and promote children's independent thinking skills.