Dec 12, 2017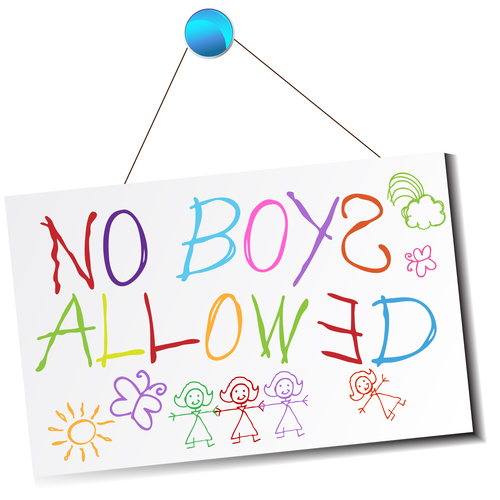 If you had sleepovers as a child, you probably remember how much fun they were, even though they weren't necessarily free of conflicts. To ensure that the girls are having a great time during their sleepover, it's best to have a few essentials ready. But first of all, let's cover the basics. Should you even let your kid participate in a sleepover?
Sleepovers – Yes or No?
There is a lot of debate on the Internet as to whether you should let your child have a sleepover at a friend's house. Many parents don't let their kids sleep over when they don't know the other parents. Other parents are relaxed and want their kids to have the opportunity to spend the night in someone else's home. In the end, you must do what's comfortable for you. Your kids can still get a lot of the same benefits by going over to other people's houses for a play date without sleeping over, too. And these activity suggestions are just as fun during the daytime as during the later evening.
Manicures and Pedicures
Children of all ages love pretending to be older than they are. Young girls relish doing things that their mothers and other role models do, such as painting their nails. In fact, having a manicure and pedicure is usually on the must-do list for hosting a girly sleepover.
Allowing girls to do manicures and pedicures is a great way to keep them entertained for hours. With the right nail kit, they can have a wide selection of colors and get creative. If you want to avoid spills, you could ask them to take the nail polish outside. If it's too cold, you may want to put a tarp on the floor of their room to protect the carpet.
If the girls are rather creative or playful, then you can also get them glitter and stickers to adorn their nails with. And they may even want to do it properly, just like a salon. That will involve taking turns where one will do the nails for the other. While all this fun is going on, the boys wouldn't want to join them anyway.
In addition to stickers on your nails, the girls may also want to add a tattoo. These aren't permanent, but they're really fun, because you can decorate to your heart's content. It may even impress the other kids in class on your next school day. Girls can even get matching tattoos to show that they are BFFs.
Add Some Lip Gloss
Lipstick is fun to use as a young girl, and usually acceptable long before they're old enough to wear make-up. It's even more fun if they can make their own lip-gloss. This kit from License 2 Play allows girls to use four different flavored colors to mix the lipstick of their choice. Then they can parade through the house and pretend to be princesses, fairies, or evil queens. For some reason sometimes as small as a different shade of lip-gloss can transform them into someone completely different. It's the magic power of pretend.
Solidify the Friendship
One of the reasons to have a sleepover is to become closer with your friends. Girls do that by gossiping together, exchanging their innermost thoughts and feelings, and beautifying one another. In fact, one-on-one time during a sleepover can strengthen existing friendships and allow them to make new friends at the same time. They also like to display their close friendship to the rest of the world by making bracelets or necklaces for each other.
The wire bracelets from License 2 Play even contain a secret message. You can use a template or write your own messages to each other. Then you select the color of the wire and create a bracelet. You can even add colorful tassels. The set comes with 12 different design ideas and instructions, but you can also make your own.
Get Your Sleepover Supplies from License 2 Play
Whether you want to advertise it as sleepover supplies, girly activities, or birthday party ideas, these products are now ready and available to ship to your store. The great thing about nail polish and lip-gloss products is that most parents will allow those even if they don't think their girls are ready for make-up. And when you display them prominently in your store, your young customers will inevitably pick them up.