Apr 07, 2017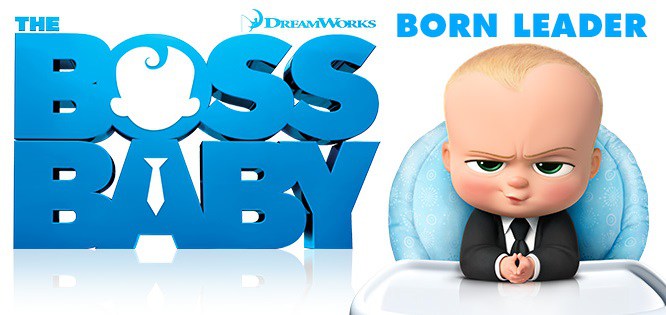 Have you ever felt like your baby knew what you were thinking? Or purposely manipulated you? How about a baby who has a job of his own, wears a suit, and carries a briefcase? That's the hilarious premise behind the new DreamWorks film, "The Boss Baby." The film follows the baby as he uses his brother to help him enact a secret mission to take down Puppy Co., and win more love for babies and less for their biggest rivals, adorable puppies.
Along with the film's release on March 31, there are plenty of wholesale Baby Boss toys to collect that tie in with this funny, family-friendly film. Choose a 12-inch talking wholesale Boss Baby plush toy and enjoy the sounds of the characters at home. The Boss Baby plush comes in two styles. One style sees the precocious little person dressed in his signature suit, with one eyebrow cocked, ready to wheel and deal.
The other plush option is a cute counterpart to the suit-wearing style, and has Boss Baby with wide eyes and a pacifier, wearing a white button-down shirt and a black tie, along with black socks. It's hard to believe this fast-talking baby, voiced by comedic actor Alec Baldwin (known recently for playing Donald Trump on "Saturday Night Live") is a secret agent.
Of course, like most family films, this one has a deeper story at heart, which is really about the love between family members, in particular, of brothers. Since Boss Baby's older brother discovers the truth about the newest addition to their family, he is forced to share a secret with his new sibling, and while that proves to be difficult, it also brings the two boys closer, allowing them to forge a lifelong friendship.
Boss Baby may be a CEO, but he's still an infant and manages to suck up his parents' attention on a daily basis, which makes his brother, Tim, jealous. Once Tim finds out the truth about Boss Baby and his covert mission, he agrees to help his brother take down the puppies and restore infinite amounts of love to those who truly deserve it; babies! The action-packed plot keeps kids on the edge of their seats, while the politically-laced humor keeps parents laughing.
Also starring the voices of noteworthy actors Tobey Maguire, Steve Buscemi, Jimmy Kimmel, Lisa Kudrow, and Conrad Vernon, The Boss Baby is already garnering rave reviews from kids, parents, and critics. With sharp-witted humor, outstanding CGI animation, and lovable characters, The Boss Baby has captured hearts around the world, bringing in over 100 million at the box office in the first week of its release.
Celebrate the movie that has kids cracking up and quoting corporate children by purchasing wholesale plush toys from License 2 Play. Plush toys are not just fun to play with, but they make cute collectibles, gifts, and decorations for fans of films. Affordable and cute, wholesale plush toys make a memorable memento of a favorite film, and everybody loves plushes, including adults. Pick up Boss Baby wholesale plush dolls and spread smiles!