Jan 11, 2017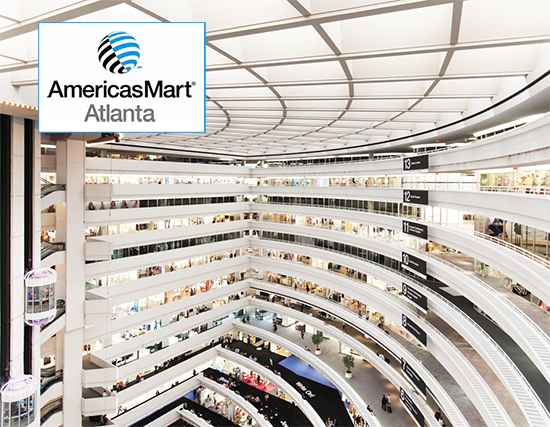 The Atlanta International Gift and Home Furnishings Market often called the Atlanta Gift Show, is one of the largest wholesale home and gift shows in the world, with hundreds of thousands of buyers and sellers attending every year. The market attracts international as well as local retailers, wholesalers, and direct manufacturer representatives, allowing toy and gift stores to invest in the latest and best toys and gifts. For toy stores, it offers powerful networking opportunities and resources, so owners can benefit and make plans for the rest of the year based on what they learn at the show.
While it is located in Georgia, small toy and gift stores with only one or two shows on their calendar per year should prioritize the Atlanta Gift Show. Because AmericasMart maintains thousands of permanent stores as well as temporary booths for the show, you can get everything you need for the whole year in one visit.
Top Reasons to Attend the Atlanta Gift Show
Plan New Purchases – You don't have to make purchases at the Atlanta Gift Show to benefit from it. Instead, you can go, see what's there, and make decisions for your shop based on what you have, what you need, and what's available. The Atlanta International Gift and Home Furnishings Market makes it easy to connect with wholesalers and direct sales reps so you can make and set up purchases right on the show floor.

Networking – While finding and seeing new toys is a must if you want to keep shelves stocked, networking and making connections with wholesalers and other shops that can help you in the future can be even more valuable for the long term. The Atlanta Gift Show allows you to network and meet local wholesalers, find your international opportunities, and make valuable connections that will allow you to expand, purchase new stock, or improve your opportunities in the future.

See Products in Person – The Atlanta Gift Market features thousands of sellers including over 2,500 unique wholesalers in their "Children's World" category. With thousands of temporary booths available just for the show as well as unique showrooms designed to display the latest in toys and children's gifts, you can learn a lot about what's happening and what's available just by visiting. You can find floor plans on the AmericasMart website, use the Market Plan, or download the app to plan where you want to go and what you want to see in advance so that you have time to see everything.

Take Advantage of Resources – AmericasMart offers multiple small business seminars, workshops, and showrooms, so you can learn new things, stay up to date on trends, and more.
How to Make the Most of the Atlanta Gift Show
Plan Your Trip – If you're going in to buy then you have to know what you want to spend, what you need and have your information ready. It's always a good idea to survey your existing stock, make notes on what you can store, and plan a full budget for everything you intend to purchase in advance.
Prepare Your Information – Make sure you have your resale license and/or local sales tax number, your credit information, and business cards ready to use. Remember that not all wholesalers and manufacturers are even from the USA, so come over-prepared rather than under.
Pre Register – If you haven't attended the Atlanta International Gift and Home Furnishings Market in the past, you will have to pre-register.
The AmericasMart Atlanta International Gift and Home Furnishings Market is a huge opportunity for resellers in search of inspiration, business advice, and toys to purchase, and it's well worth attending for any of those reasons. The Atlanta Gift Show 2017 will be held on January 11-15 and July 11-18.
If you're looking for top-selling wholesale toys, you don't have to wait for the gift show. License 2 Play specializes in wholesale distribution and manufacturing, and we offer over 40 brands including Shopkins, Disney, Angry Birds, Commonwealth, DC Comics, Blizzard, and many more. Become a License 2 Play Reseller by registering today!