Oct 15, 2021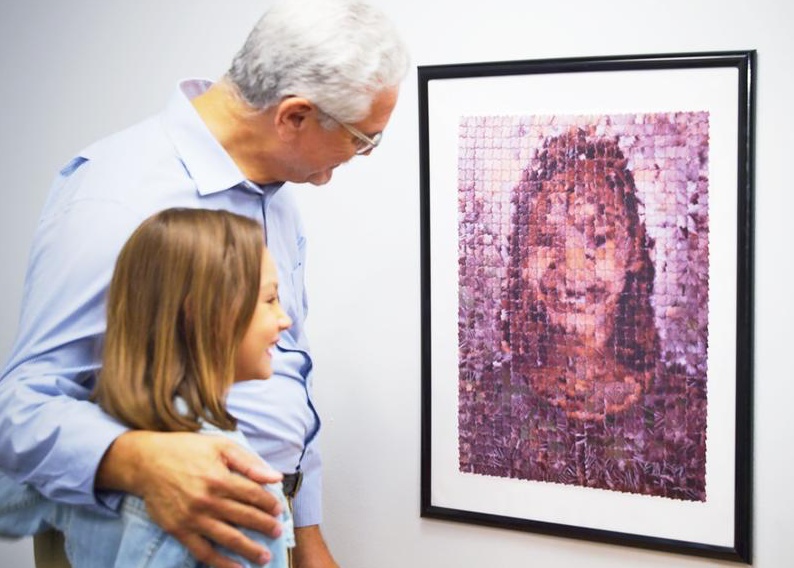 A few of the multiple complications resulting from an Alzheimer's diagnosis can include the memory loss associated with the disease as well as increased levels of anxiety and depression. Certain toys can help patients suffering from such symptoms by engaging them in skill-building exercises and offering comfort in times of great stress. Here are some ways toys and crafts can brighten up a rainy day for your loved one or patient.

1. Fidget Toys
Alzheimer's patients often feel uncertain and anxious, which can lead to fidgeting hands or hands that are constantly in motion. If you have fidget toys to offer, their hands can continually move without the fear of getting injured. Also, the toys can help calm the anxiety by keeping one's mind focused on the toy instead of the thought or feeling causing the concern.

These items can be stored in an empty yet familiar container like a jewelry box, sewing basket, or in a drawer that can be easily accessed. For safety reasons, be sure to only give your patients fidget toys that will not easily disassemble, contain strings, or become a choking hazard.

2. Sensory Toys
Other items to store in the toy container include a set of sensory toys. Sensory toys help engage the patient's sense of smell with a variety of pleasant aromas, present different tactile sensations, and many make noises that are soothing or at least interesting to hear. They can also enable patients to actively work towards solving a problem or provide a repetitive motion to ease tension.

As long as the individual is not likely to ingest the ingredients, slime and sand, like our wholesale SO Slime and So Sand kits, can provide hours of peaceful engagement without requiring a lot of clean-up. Since Alzheimer's patients may not be able to keep activities inside a set space, minimal cleanup is another important aspect to consider when searching for toys and crafting kits.

3. DIY Crafting Kits
If the patient loves creating projects, DIY crafting kits are an excellent way to help him or her read and recall certain steps to take in order to complete the task while preventing the project from making a large mess. Our wholesale DIY crafting kits, for example, come with everything one would need to design the item of choice without all the added stress of searching for ingredients. Plus, most are made for indoor and outdoor use making them an excellent go-to activity for any weather, including rainy or colder days.

4. Puzzles
Solving puzzles is fun for people of any age, which means the whole family can take part in putting together the picture that could be of a favorite location, the patient's preferred type of pet or animal, a trip that the patient still talks about, or a photo of a loved one from earlier days. Puzzles can come in all shapes and sizes and range from easy to seriously challenging, depending on the abilities and interest level of the patient. Some, like our wholesale Wellness Puzzle Assortment, even have calming scents to further promote a soothing moment to enjoy with other friends and family members.

For memory work, a puzzle with a familiar image may be the perfect way to spend the afternoon. In fact, if the patient is able to work with a larger puzzle, our wholesale Jigpix puzzle can turn any photo into a digital jigsaw puzzle. Then, when the patient finishes one puzzle, simply change the image in the app for an entirely different 844-piece puzzle image to complete. Here again, if the patient is prone to placing objects into his or her mouth, close monitoring may be required or try puzzles that contain oversized pieces that are too large to fit into the mouth.

5. Dolls & Plushies
A lot of times, Alzheimer's patients who can remember being caretakers of their siblings, children, grandchildren, or others may appreciate a doll they can hold, dress, or rock. Such toys allow them to recall the joy and rewarding feeling of being needed they experienced in their earlier years while caring for others. Plus, the rocking, swaying or bouncing motions while role-playing may keep their minds and bodies in a calming state of active motion, which is great for both reducing anxiety and encouraging large muscle movement. For those times when something softer might be more appreciated for tight squeezes and cuddles, try plushies that do not have removable parts or details that may easily be pulled off during moments of frustration.

How to Order Wholesale Items for Your Alzheimer's Care Display
If you are looking for items to showcase in your Alzheimer's care display, browse our ASMR or sensory toys, dolls, puzzles, DIY crafts, and more on our website. Not registered with us yet? Our online registration form makes it easy to introduce your business and start shopping in time for the holiday season rush!