Jan 25, 2021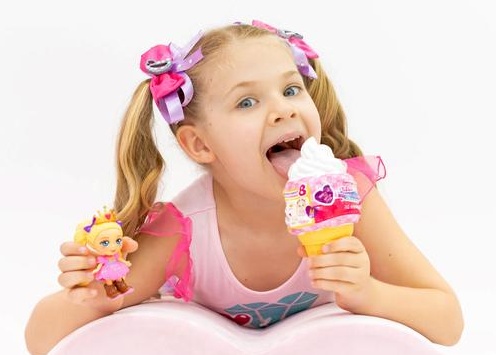 Stand out from your toy store competitors with our new hot-selling toys at License 2 Play! Are you searching for the latest in popular toys, novelties, and games? We make stocking your inventory easy by only carrying products you'll find on all the kids' wish lists like these!

Funatic Foam
Spring and summer sales will be here before you know it, and Funatic Foam will be just what families will want to step outside, get moving, and soak in all that sunlight. Funatic Foam is foamy soap that is safe for eyes and adds the "Yes, please!" to being clean. Add Foam Bombs and a Foam Slide to your clean fun display for even more ways to remove germs while enjoying the warmer temps outdoors!

Cheeky Chasers
Speaking of toys to keep you on-the-go, kids will go crazy for our Cheeky Chasers that zoom around the living room. But, it's when they are caught and stomped on that you hear the out-loud laughter because of the hilarious noises they make when squished. Plus, hidden tails help them stay together in a Cheeky Chaser train making it irresistible to grow the Cheeky Chaser collection!

Pogo Bal
Remember that super fantastic Pogo Bal from the '80s? Well, it's back and making a second splash in the toy industry! Parents are on the lookout for ways to keep their kids engaged in physical exercise as they spend more time at home and need ways to entice kids to leave their electronic devices. After jumping, twisting, turning around, and silly dancing on a Pogo Bal, kids will be able to have a blast while working their legs and core muscles. Pssst….just don't tell them it's exercise!

Bloopies Floaties
After all that running around, help parents make bathtime just as exciting with Bloopies Floaties! These mini floats let the Bloopies sisters zip around the tub and playfully squirt water for more squeals and giggles. Assortments are sold with 12 dolls and their animal floats. Kids can collect them all!

Love Diana Dolls, Pets, & Fashion Fab
If you have not seen "Love Diana" on YouTube, you're missing out! Over 3.74 million subscribers and counting are catching all the adventures of this little princess and now they can reenact or create new stores of their own in their living rooms. The six-inch Love Diana doll has five-point articulation for striking a stylish pose while the 3.5-inch dolls and their pets come with an activity to try and loads of surprises!

CoComelon
Another hit show on YouTube is "CoComelon" with its toe-tapping songs for little ones. Now, they can sing along at home with their CoComelon family character set and mini vehicles, and musical checkup case! Hurry to build your CoComelon display by safely ordering these items on our secure website.

FailFix
Aspiring fashionistas will not be able to leave poor FailFix characters that look a mess on the shelves without taking them home to spruce them up! Each one comes with a FailFix doll, one removable "failed" face, one brush, one hair accessory, four hair elastics, one outfit, one earring set, one necklace, one pair of shoes, and one How-to guide. How could a future influencer resist?

VIP Pets
Speaking of hairbrushes, our VIP Pets are back for their full hair-styling experience and this time they want glitter! Nine dolls in all with nine surprises to unlock along with colorful hair and hair accessories that beckon any young stylist to practice braiding, up-dos, half-ups, and more.

Squishville
Have you wondered why plush dolls never seem to have any fashionable clothes for playing dress-up? Meet Mini Squishmallow Plush dolls from Squishville, the comforting portable plushie that comes with its own collectible outfit. With 24 dolls, kids can have a large wardrobe assortment in no time!

New Mego Collectibles Characters
Nostalgic collectors and those who share a passion for the classics will be thrilled to see our new Mego character line-up in your store! From Willy Wonka and the Starship Enterprise crew to a wide array of renowned villains you love to root against, we have them all.

Looking for More?
Check out our extensive inventory on our website boasting popular items that are taking the toy industry by storm! To begin placing your wholesale order, we make registration with us as simple as 1-2-3 with our online form and instructions. Find out for yourself why License 2 Play is your Go-To store for all your wholesale toys, novelties, and games!